Build vs Buy – what's the best approach for crypto security?

Coincover
16/02/2023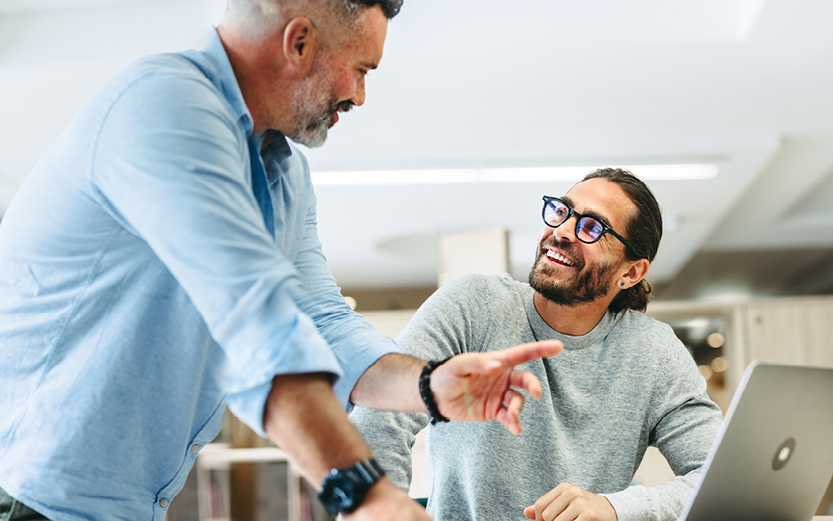 Security currently rules supreme in the crypto ecosystem. Illicit transaction volumes hit a staggering
$20.1 billion

in 2022 and although this number is a tiny share of overall market volume at 0.24%, calls to improve crypto security can be heard loud and clear.

So, what does this mean for crypto asset custodians? With most companies, as they mature, they decide whether to build tech solutions or buy them. For crypto organisations, the decision is further complicated by the industry spotlight being firmly placed on security. Do you build security features in-house or rely on a trusted partner to make sure all bases are covered.


Things to consider
When weighing up your options, what should you be asking?


How important is more security to you?
Your business is crypto, and while security plays a part, it's unlikely to be your main focus, unlike a third-party security provider. You may have more pressing priorities than adding more layers of security to your platform. For example, a new product launch or systems maintenance could take up your precious resources. And you may already have functional systems in place to protect crypto but what about the human element? How do you protect against an employee losing the device that houses the private key to your business wallet or being duped by hackers in a phishing attack?


How quickly do you need a solution in place?
If putting measures in place to protect your crypto is already on your roadmap, you may not need a quick fix to boost your security profile. However, if you've experienced a cyber incident and need to reassure your customers that your platform is safe, improving security is likely a more important item on your agenda. Working with a third-party can provide you with a scalable, constantly evolving solution to handle new threats without putting time pressure on your team.

Do you have the in-house resource and skills to build, maintain and test?
Crypto is a fast-moving industry, and many companies have resource restraints. Even if you have the resources in-house to build and implement security measures, team members may be required to work on other important projects, resulting in a lack of available resource. Something else to consider is whether you've got the skills among your current employees to build a solution or whether you'd be better off using a third-party specialising in crypto security.
You'll also have to factor in ongoing maintenance and testing. Depending on what you build, this may turn into a full-time job. Safeguarding your crypto transactions through transaction checking, for example, will need someone to analyse cyber threats and business behavioural data, update databases and test transaction response accuracy.


What's your budget?
Building in-house can mean a significant investment without guaranteeing that the project will reach completion on time or within budget. In addition, the costs of an overrunning project can quickly mount up. Could you absorb these costs, or would agreeing to a fixed price for a third-party product or service be the better option?


Build vs buy
Building protection for digital assets in-house can be an excellent option for many organisations. However, it's worth considering partnering with a third-party when putting a business case together for your security requirements.


Why build in-house?
Do it your way
If you decide to build in-house, you'll have complete control over the entire project. You can make it fit your requirements by linking it with your internal processes, current systems, and infrastructure. In some circumstances, not having external touchpoints can be more secure as data doesn't leave the organisation, which could reduce the chances of being hacked.


Customised features
Your security solution can be enhanced at your own pace and tailored to your needs. However, using a third-party means new feature releases may not benefit you and are out of your control.


The pitfalls
Spiralling costs
While you control the costs of your in-house build, they can be significantly more expensive than implementing a third-party solution. The cost of building in-house can be prohibitive to some companies, from development and infrastructure investment to ongoing maintenance and support overheads.


Lack of resources and expertise
As mentioned earlier, not all companies have the resources, skills, and expertise to create and maintain a security solution. Crypto engineers and developers are highly-skilled specialists who are hard to come by. Add security into the mix, and it's an even bigger ask to find the right expertise internally. You'll likely have to recruit before beginning the project, leading to another drawback – delayed delivery.


Time-consuming
Developing a solution in-house can take a long time, depending on the project's size, complexity, and your team's capabilities. As a result, it may take several iterations before you have the solution you envisaged, by which time it may not be fit for purpose, depending on how the market has matured – and we know the crypto market moves at pace!


Buy – a partnership that benefits you and your customers
Lower costs
Working with a third-party means you'll pay a fixed price for your security solution instead of build and maintenance costs – and remove any unexpected expenses that crop up along the way. In addition, if the product is licensed or has other features that might be useful, you'll know the approximate costs of any increase in users or upgrades. You can then factor them into your budget.


Quicker turnaround
Integrating third-party software or services means no extended build time, and the provider must ensure the integration goes to plan and within agreed timescales. The third-party will do the hard work, so you don't have to, making integrations streamlined to increase accessibility.


More secure
A third-party security product provider will have experts in crypto and security working for them and, more importantly, at your disposal. In addition, their solution will be tested extensively and regularly updated with new functionality and features. As a result, your team can focus on other tasks that matter most to them, knowing your digital assets are protected.


Access to expert advice
External support also provides a source of knowledge, offering expertise that may have previously been missing. In doing so, they can get your employees up to speed on the new system, improving productivity. They can also help you improve your security process and procedures, making sure you're aware of changes in the market and how best you should react.


Shows your commitment to security to customers/investors
With the current crypto threat landscape plagued with hacks and data breaches, digital asset platforms need a credibility boost. Partnering with a third-party shows your stakeholders you take security seriously and are committed to protecting your and their investments.
You will also benefit from the third-party's brand. For example, are they well known as a crypto protection provider? If so, your brand could also benefit from their stamp of approval – your customers will see their logo and instantly know you've invested in keeping them safe.

Not sure what's best for you? We're here to help.
Whether to build or buy depends on your organisation's specific needs. Understanding whether a product is available for a reasonable cost and can be implemented quickly will likely influence your decision. Knowing how to start the process and identify what's best for you can be challenging.
Coincover is a proactive blockchain protection provider, offering private key backup and transaction monitoring services to organisations worldwide. If you want to learn more about our services, our team is standing by to help. Simply get in touch and meet with a member of the team.