Coincover's regulatory roundup - May 2023

Coincover
13/06/2023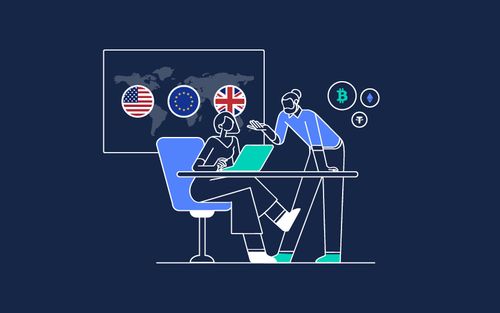 Welcome to our regulatory roundup for May. The United States continues to be in the spotlight, with crypto remaining firmly in the regulators' sights. In the rest of the world, Germany confirmed they would tax any crypto gains, and the International Organisation of Securities Commissions stated it would be consulting on global crypto standards. Read on to find out more.


Regulatory update
5 May: the New York Attorney General, Letitia James, is looking to exert further power over the crypto industry to increase investor and consumer protection. The landmark legislation being put forward are consistent with other financial services legislation but will likely make New York an increasingly difficult place for crypto organisations to operate from.
5 May: the U.S. Securities and Exchange Commission (SEC) issued a record Whistleblower Award of $279 million, over twice the size of the previous award of $114 million. The SEC incentivises people to come forward with accurate information about securities law violations. An award may be payable if the information results in successful enforcement action. The information is critical to the SEC and is funded by sanctions paid by securities law violators.
10th May: the German Federal Fiscal Court confirmed that capital gains tax is payable on cryptocurrencies.
15 May: the Texas Senate passed a proof-of-reserve bill requiring exchanges to maintain reserves which allow them to fulfil their obligations to their customers. If certain thresholds are met, crypto providers must keep crypto funds separate from other forms of capital and hold enough reserves to pay all potential withdrawals.
16th May: the final step in a drawn-out legislative process took place with the formal adoption of MiCA. It should enter into force in June.
17 May: The Treasury Committee released a report suggesting that crypto should be regulated as gambling. This comes from a parliamentary committee aimed at steering the approach to regulation, post-closing the Treasury's consultation on its proposed industry regulation strategy.
The industry has slammed the findings, saying they are misguided and unsuitable, unhelpful and untrue. The report does not appear to support the Government's desire for the UK to become a hub for crypto and also seems ill-timed given that work towards implementing regulation in the UK is well underway.
23rd May: Hong Kong's Securities and Futures Commission confirmed that the new regime for Virtual Asset Trading Platforms would allow licensed operators to service retail users.
23rd May: The International Organisation of Securities Commissions, an international body of the world's securities regulators, announced its consultation for standard global regulations. Like many others in the crypto sphere, the initiative is designed to improve international standards for regulating crypto assets.
30 May: the U.S. Commodities Futures Trading Commission (CFTC) issued a staff advisory on the risks and expectations associated with digital asset clearing. The CFTC stated that organisations are expected "to actively identify new, evolving, or unique risks and implement risk mitigation measures tailored to the risks that these products or clearing-structure changes may present." This impacts those conducting traditional derivatives clearing activities and expanding into crypto.


In the news
1 May:  JPMorgan acquired the failed First Republic Bank, bringing February's financial crisis to a close. The bank was closed, and the Federal Deposit Insurance Corporation was appointed as receiver and promptly entered into an agreement with JP Morgan.
1 May: Crypto exchange Poloniex agreed to pay a $7.6m settlement after allowing users in sanctioned countries, such as Crimea, Cuba, Iran and Syria, to conduct transactions.
23 May: Binance was cleared of liability for a pig-butchering scam in which an American woman lost $8m to someone she met on Tinder. This kind of scam is when a criminal cultivates a romantic relationship with someone online so that they will transfer money to them.