ICYMI: Crypto News Update 09/10/23

Coincover
9/10/2023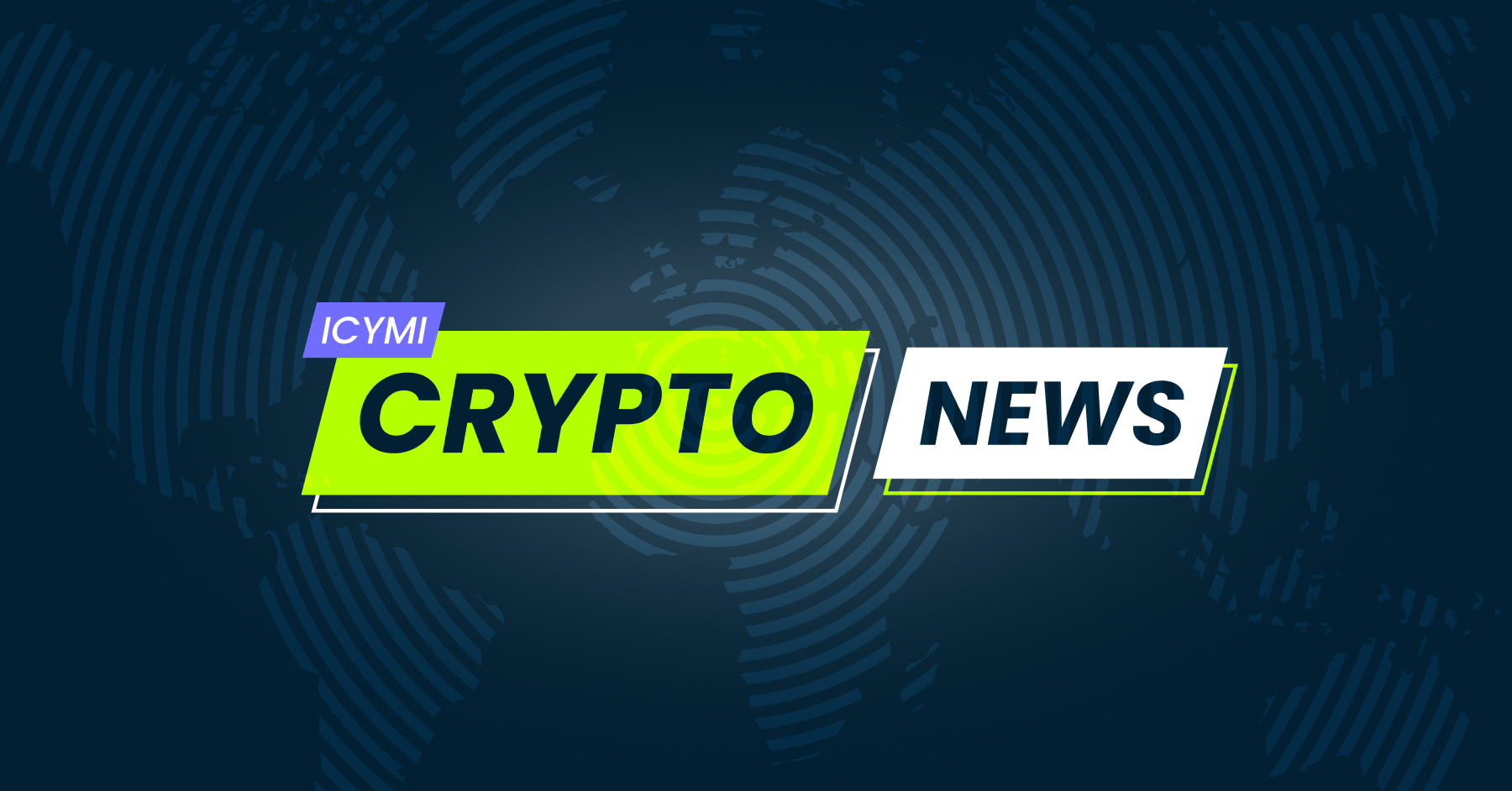 If you missed out on last week's crypto highlights, we've got you covered. From regulatory updates to industry-shaping events, here's a recap to keep you informed on the latest in the world of cryptocurrency.
The trial of the year kicks off - Sam Bankman-Fried: risk mismanagement or fraud?
In the ongoing trial, SBF has pleaded not guilty to two counts of fraud and five counts of conspiracy. His lawyer argued that while SBF acknowledged some oversight in areas like risk management, he never intended to defraud customers.
During the recent testimony of Gary Wang, FTX's former CTO, he revealed that on November 6, 2022, customers rushed to withdraw funds, triggered by a CoinDesk leak showing that Alameda's assets, a hedge fund co-owned by Wang and SBF, were primarily crypto tokens created by FTX. SBF instructed Wang to calculate the required additional funds, resulting in an $8 billion debt. Bankman-Fried responded neutrally to this account.
Wang, one of three former associates who pleaded guilty and cooperated with the government, hopes for no prison time.
Wang's testimony included changes SBF requested in FTX's software code, allowing Alameda to withdraw unlimited funds, undisclosed to other users or investors.
The trial continues with Wang's cross-examination, followed by testimony from Caroline Ellison, another former executive who pleaded guilty.
The Department of Justice sent a clear message to the crypto market: lacking specific crypto regulations isn't a valid excuse. This has led to a clear understanding the U.S. needs firmer policy and regulations.
The trial is expected to last up to six weeks and it's still unclear whether SBF will testify. Here's a quick round-up of what happened so far:
FTX co-founder Gary Wang testified that the crypto exchange granted "special privileges" to SBF's hedge fund Alameda Research, enabling unlimited fund withdrawals, and acknowledged that FTX and Alameda executives, including Caroline Ellison and Nishad Singh, were aware of and engaged in wire fraud, securities fraud, and commodities fraud.

Venture firm Paradigm "marked" its

$278 million investment into FTX "to zero dollars,"

In 2022, a software bug at FTX, caused by the unique handling of customer deposits, led to an $8 billion overstatement of Alameda holdings, as revealed in testimony by Adam Yedidia, a former FTX developer; he explained that FTX customers deposited fiat by wiring money to Alameda, creating complexities in tracking debts owed to customers.

S. prosecutors are seeking to forfeit two luxury jets, a Bombardier Global and Embraer Legacy, ostensibly owned by Sam Bankman-Fried, though reportedly unused by him, as part of ongoing efforts to reclaim assets, according to a recent DOJ filing.

SBF

altered the lock-up period for SRM tokens

in response to a significant 2021 rally, expressing concern in Michael Lewis' biography "Going Infinite" that his employees might become too wealthy to remain motivated; he invoked his right to extend the lock-up period, confining all employees' Serum tokens for seven years according to the contract's fine print.

A jury comprising a physician's assistant, a librarian, a nurse, and nine others has been selected to determine whether Sam Bankman-Fried committed fraud; reports suggest that at times during the trial, the jury appeared disengaged, with at least one juror reportedly nodding off.

During the trial, U.S. prosecutors labeled SBF's crypto empire as a "house of cards built on a lie," a sentiment echoed by FTX co-founder Gary Wang, who accused SBF of repeatedly lying about Alameda's debt and leverage, jeopardizing FTX customer funds.

The Department of Justice said the absence of

clear crypto regulations is not relevant

to its criminal suit of FTX founder SBF, a point Judge Kaplan seemingly agrees with.

SBF filed a lawsuit against his insurance provider, CNA, accusing them of not covering legal expenses associated with defending against fraud allegations related to a dozen civil and regulatory actions tied to the collapse of his crypto exchange FTX, highlighting the increasing burden of his legal bills.
In other news...
SEC loses their battle against Ripple
The U.S. SEC has been refused an appeal on their case against Ripple Labs as the judge found no "substantial ground for difference of opinion". A final judgement on the case will take place in April 2024. Only then will the SEC be able to appeal everything together once the trial has finished.
Bitcoin price remains steady whilst XRP and AVAX prices are pumping
The XRP's price jumped 5% after the SEC lost their appeal against Ripple Labs whilst Bitcoin's price steadied above $27,600 last Thursday.
Last week also saw an increase of token Avalanche after activity on social media platform, X, promoting an app built on the blockchain. The price of AVAX increased 6% with an increase of transactions by 40%.
Approval of BlackRock's Spot Bitcoin ETF expected in mere months
The eagerly anticipated approval of BlackRock's Spot Bitcoin ETF, as well as several other ETFs awaiting the green light from the U.S. SEC, is believed to be just a few months away. BlackRock's approval has the potential to unlock a colossal $17.7 trillion in assets, according to a prediction by a former BlackRock managing director.