Singapore's crypto success: a beacon of innovation and regulation

Coincover
12/09/2023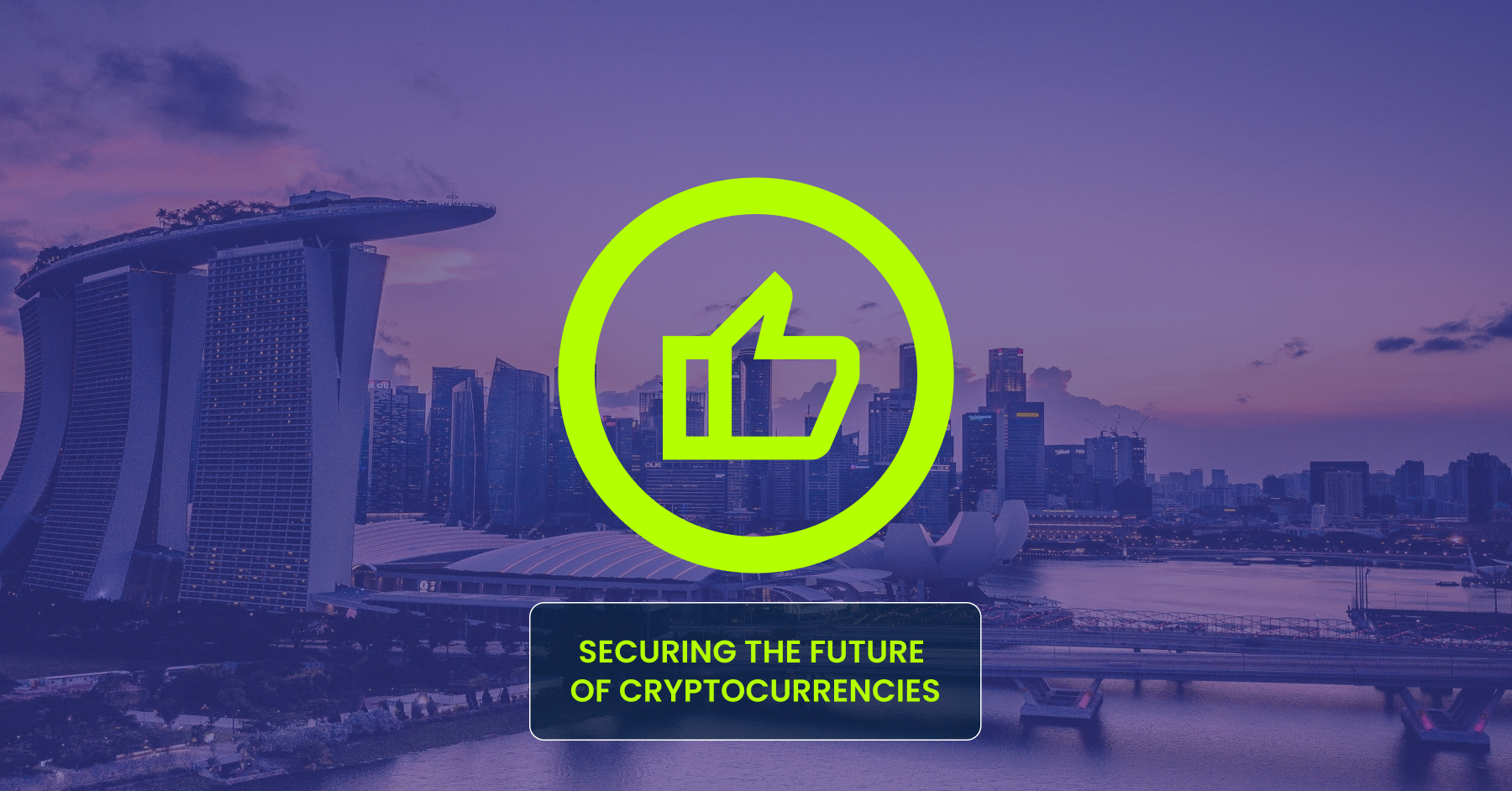 The realm of crypto is still in its early stages. However, the level of development and adoption of cryptocurrency can vary from country to country from both a consumer and institutional perspective. The recent developments in the US present a standoff between the Securities and Exchange Commission's (SEC) aggressive approach to regulation and the US crypto market. Contrary to this, our report finds consumers in Singapore paint a much more positive outlook. So, with its thriving crypto scene, what are the factors driving this optimism?
Regulation with a positive spin
Our report found that 35% of individuals in Singapore believe that crypto is appropriately regulated, making it a close second only to the UAE in terms of positive regulatory sentiments. This echoes Singapore's history of proactive stances on crypto regulations, showcased through significant milestones like the Payments Service Act. Led by the Monetary Authority of Singapore (MAS), the regulatory body has maintained clarity by continually updating definitions in tandem with market dynamics.
According to our research, this positive sentiment isn't mirrored in the USA and the UK, where 20% of consumers believe crypto has the right amount of regulation. The USA is facing a hardline approach from the SEC, creating lawsuits against some of crypto's biggest exchanges, Binance and Coinbase. In contrast, Singapore's recent regulatory developments show off its proactive approach to securing the future of cryptocurrency. In July, the Monetary Authority of Singapore issued directives to crypto service providers, mandating safeguarding customer assets through trusts. Additionally, the authority considered imposing limitations on lending and staking services for retail customers, a move aimed at enhancing industry transparency and ensuring the protection of investor interests.
Singapore's role in fostering innovation
Singapore's reputation as the top financial centre in the Asia Pacific region has seamlessly extended into the world of cryptocurrencies, allowing for an environment where businesses can develop and innovate. In 2020, a Singapore government-backed initiative called the Singapore Blockchain Innovation Programme (SBIP), launched USD $8.9 million in funding. The intention was to utilise the funding to advance, commercialise and promote the adoption of blockchain technology within businesses. The funding underscores Singapore's commitment to driving blockchain advancements.
A further announcement from Singapore-based crypto exchange Crypto.com's innovation lab is anotherexample. The lab, announced in June 2023, focuses on identifying novel blockchain, Web3 and AI applications.
Pioneering wider adoption of blockchain technology
Beyond embracing crypto, Singapore sponsors numerous blockchain projects that showcase its dedication to fostering innovation. The projects follow multi-phase approaches that in some cases are completed over several years.
These projects include:
Demonstrating a diverse and forward-thinking approach, these projects showcase Singapore's commitment to exploring the full potential of blockchain technology to improve efficiency, transparency, and security in a variety of sectors. Strikingly, our research highlights an encouraging statistic: 49% of consumers in Singapore, a close second to the UAE, hold a positive view of the coverage of crypto in the media. This statistic serves as an encouraging reflection of the region's efforts to foster blockchain and crypto initiatives, which have successfully shaped the consumer perception of the crypto landscape.
Investor confidence and protection
Among the positive views and innovative projects of Singapore's crypto landscape, our research highlights that 55% of consumers in Singapore expressed confidence in crypto's future. Excitingly, 43% of people are also looking to invest in crypto within the next 12 months. It would come as no surprise to many if the unwavering support of Singapore's commitment to fostering a secure future for cryptocurrencies is the reason investors want to take part.
Recognising that not all investors will tread the crypto path with equal caution, the MAS provides a set of rules to safeguard investors. They require service providers to provide risk disclosures that ban the trading of crypto with leverage, bonuses and credit cards. Interestingly, just before the collapse of FTX in November after the mismanagement of funds by Sam-Bankman Fried, Singapore had already put rules in place to isolate customers' assets from a service provider's operational funds.
Not only that, but MAS has also put in place rules for complaints handling. Digital payment token service providers (DPTSPs) in Singapore need to:
Create a separate complaints unity to handle complaints

Set up a clear way to deal with complaints, including when to act and how to raise issues with senior management

Share details about how complaints are managed

Giving customers written explanations if their complaints are turned down
Putting in rules for complaint handling may help increase investor confidence as they know there are procedures in place to help resolve any issues should they arise.
Singapore's crypto landscape stands as a beacon of optimism and innovation in the ever-evolving world of cryptocurrencies. Their well-regulated environment helps inspire trust amongst consumers and investors, making the country a hub for blockchain advancements. As we look ahead, it will be fascinating to witness how Singapore continues to lead the way in securing the future of cryptocurrencies. To learn more about how other countries are approaching the future of cryptocurrencies you can download our report which surveyed over 16,000 consumers here. This week Coincover is headed to Token2049 in Singapore to talk about all things blockchain, protection and regulation.