Unchained adds Coincover to its Collaborative Custody Network, Delivering a New Model For Bitcoin Custody

Coincover
3/10/2023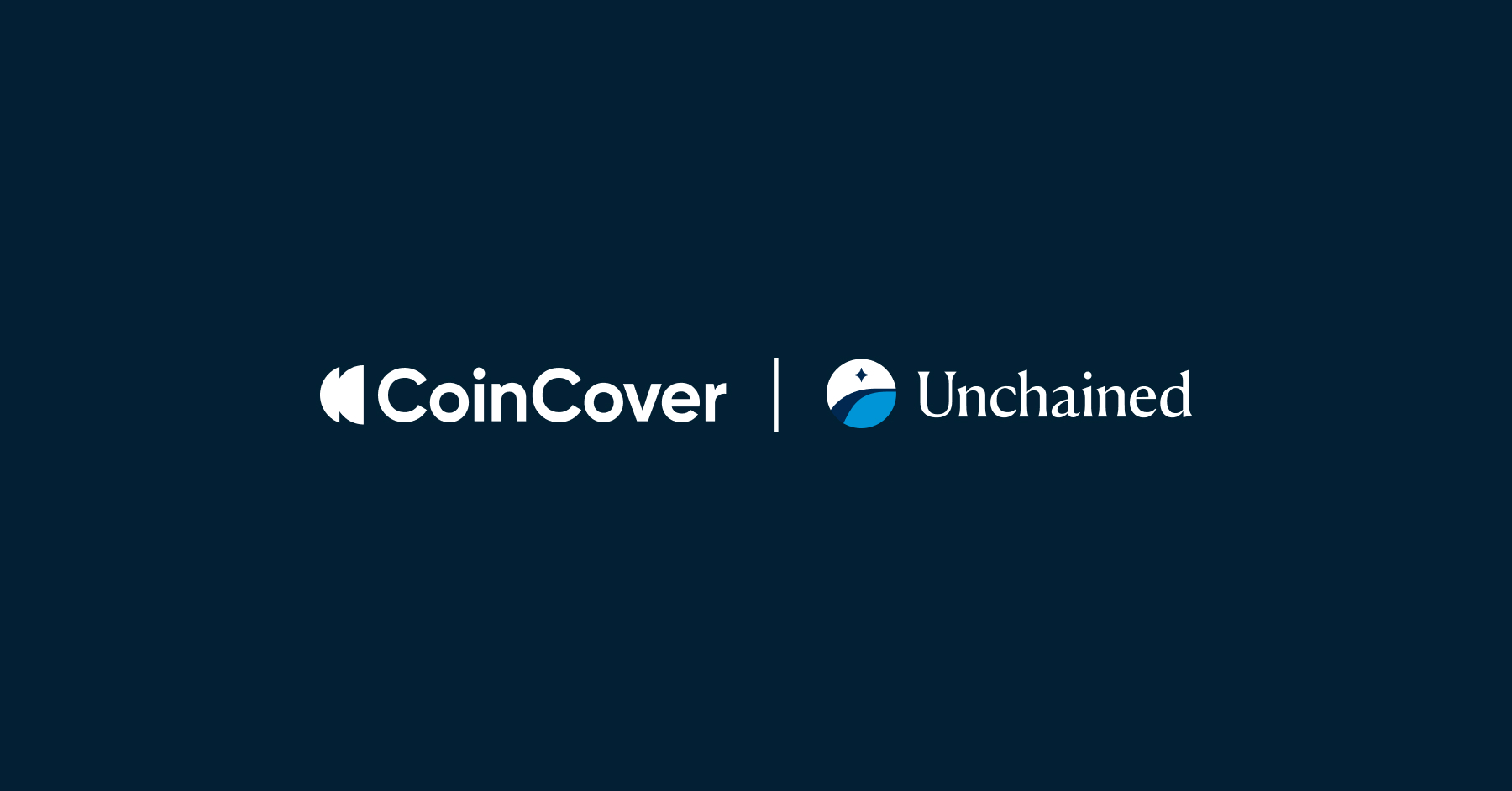 Unchained, the leading financial services provider for bitcoin holders, today announced the addition of Coincover to its network of collaborative partners. This expansion of Unchained's multi-institutional custody network further strengthens its Bitcoin storage offering, which requires two out of three private keys to access an account's assets.
The amount of bitcoin secured by Unchained's collaborative custody solution has grown by 33% since October 2022, indicating increased risk-aversion among investors regarding their bitcoin storage following a series of company collapses where billions in customer funds were lost. By distributing clients' private keys among several entities, the solution assures clients that their Bitcoin is not being rehypothecated or misused by institutions.
"In a world where bitcoin is worth $1,000,000 per coin, will the largest bitcoin stakeholder, MicroStrategy, continue to singularly trust the largest single custodian?" questioned Dhruv Bansal "Unchained operates in the bitcoin economy because we believe in decentralisation, and our collaborative custody offering is us putting our beliefs into action."
Dhruv Bansal, CSO and Co-Founder, Unchained
As recently shown by Fortress Trust and Prime Trust, even qualified custodians with a structure that segregates customers' bitcoin from their legal corporate entity can fall short due to human error, as courts are of no help once the bitcoin is gone.
"When considering a custody solution, we believe clients should ask themselves two fundamental questions: 1) What happens to your bitcoin if their company disappears, and 2) Can they move or access your assets without your knowledge and consent? We believe that the current solutions fall short of a great answer to both these questions, and are excited to move the industry forward with more robust delegated custody solutions"
Joe Kelly, CEO and Co-Founder, Unchained
With both Kingdom Trust and Coincover as partners, clients have the assurance that even if one of them fails, account holders still have access to their Bitcoin. The clients can even choose to hold one or more of these keys, which lets them guarantee that the Bitcoin is not being rehypothecated.
The addition of Coincover to Unchained's network further strengthens its collaborative model, which enables investors to maintain sovereignty over their bitcoin—making their funds invulnerable to exchange hacks and collapses—without the risks of self-custody that come from loss of private keys. The fact that clients hold their own Bitcoin keys, even when they get a loan with their Bitcoin used as collateral, is an assurance that Unchained is not able to singularly move or rehypothecate client funds, as now-defunct companies such as FTX and BlockFi did prior to their collapse.
In an effort to increase the accessibility for individuals and businesses to achieve security and assurance levels historically reserved for large institutions, Unchained will continue to add more partners to its collaborative custody network while also providing options where clients remain in unilateral control of private keys.
About Unchained
Founded in 2016, Unchained is a top 10 bitcoin platform by assets secured and has helped thousands of individuals and businesses truly own their wealth by holding bitcoin keys. Unchained's collaborative custody model allows clients to access financial services while continuing to have the benefits of self-custody, the ultimate consumer protection in these uncertain times. For more information on Unchained, please visit www.unchained.com.
About Coincover
Blockchain technology is changing everything. However, it brings its own set of unique risks. Coincover exists to ensure everyone is protected, enabling them to innovate freely, without constraints. Coincover provides a complete blockchain protection solution, addressing the most significant barrier to mainstream adoption: trust. Our protection solutions ensure that access and assets are never lost.
Founded in 2018, Coincover is backed by leading fintech and blockchain investors. Today, we help over 350 of the biggest names in blockchain, including Fireblocks, BitGo, and Ledger, protect themselves and their customers from theft, hacking, and human error,
Visit www.coincover.com for more information.