What a great time to work in crypto security

Coincover
7/02/2023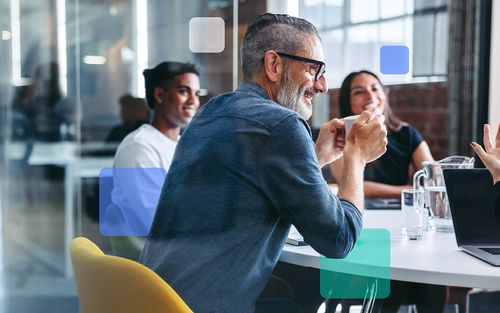 Are you a security professional looking for a new challenge? Or a developer whose interest has been piqued by this exciting industry? You may be a management accountant who's started investing in digital assets. Whatever your motivation, there's never been a better time to transfer your skills into the world of crypto security.
Crypto security is a high-growth field and offers an exciting opportunity to transform how data is stored, protected and shared. As a result, a wide range of positions are available, which allow professionals to develop and implement innovative technologies and practices to protect data and digital assets.


What kind of crypto security jobs are out there?
Crypto security jobs come in all shapes and sizes - from entry-level DevOps to research analysts to chief information security officers (CISO). The high-profile hacks and company failures of recent months have put a spotlight on security across the industry. Organisations are investing in security to restore trust and confidence in the market, so there are many openings in the field across various functions:


Head of Infosec
A Head of infosec protects an organisation's computer systems, networks, and databases from security breaches and cyber threats. They can also:
Update and enforce infosec policies and procedures
Identify vulnerabilities and work with the IT department to resolve them
Work with the business to promote and adopt security best practices
Set up and manage security frameworks like ISO27001 or SOC 2
Manage a company's due diligence process and respond to due diligence requests


Marketing manager
A marketing manager creates and maintains a consistent brand through a range of marketing channels. Other responsibilities include:
Acting as the voice of the customer
Launching and running marketing campaigns
Creating marketing messages to differentiate the brand from the rest in the market
Planning and participating in the launch of new products and services
Creating, managing and approving marketing materials


Blockchain security engineer
Blockchain engineers monitor and analyse blockchain vulnerabilities and new security incidents. They can:
Audit smart contracts
Carry out risk assessments
Lead on security assessments of the blockchain
Design, build, and implement security solutions
Help validate and fix reported vulnerabilities


Threat intelligence analyst
Responsible for managing data feeds, collecting, processing and analysing threat intelligence, a threat intelligence analyst provides information to inform security strategies. They also:
Document existing and emerging threats
Investigate trends
Monitor and resolve fraudulent activities
Use threat intelligence to detect and eliminate threat actors (anyone who could impact security, for example, a cybercriminal)


Why should you get a job in crypto security?
The crypto market cap (total value of all coins) is expected to hit US$11 trillion by 2023 (compared to US$2,297.3 billion circulating currency in the USA in 2022). It's an exciting time to get into crypto security, given the size of the market and its projected growth. Security and safety is at the top of the agenda for an industry plagued by bad publicity, and there's an urgent need to rebuild its reputation to attract investors and help it reach its full potential.


Lead the way in financial innovation
The blockchain and cryptocurrencies are revolutionising finance, offering access to financial services to 1.7 million unbanked individuals worldwide. Crypto transactions are fast and secure, with each recorded on the blockchain without the ability for deletion or change.
Crypto doesn't rely on a banking network to transfer money. Instead, it exists on a decentralised infrastructure, meaning there's no intermediary, it's available to everyone, and no single entity controls its movements. Crypto has completely changed the concept of money and advanced financial technology beyond recognition.
Roles in crypto provide the opportunity to play a fundamental role in shaping the future of finance. Who wouldn't want to be a part of the revolution?


Work with top talent
Crypto is attracting some of the best tech and finance talent. You'll be working with trail-blazing experts working on cutting-edge technologies at the top of their game. The opportunities for career development are tremendous as you'll get access to intelligent, forward-thinking people hungry to transform the world of finance.


Learn on the job
You don't need to be a digital assets expert to work in crypto security. Instead, think of the skills you already have that can help advance the security cause and how they can apply to a job in crypto. There are plenty of resources available to get you up to speed. Get involved in webinars, events, training courses and on-the-job learning, and you'll soon be known as a crypto pro.
The industry moves fast, so you'll need to keep on top of the latest trends in cybersecurity and emerging technologies. You'll constantly be learning new skills and building your knowledge bank, so if career advancement is important, crypto security is the job for you!


Top tips for getting a job in crypto security
While interview prep is essential, there are other things you can do to boost your chances of landing your dream job.


Know the industry
If you're breaking into crypto work for the first time, turn up for a job interview with at least some fundamental knowledge of crypto and the blockchain. Come equipped to discuss the latest security incidents, trends and best practices in crypto security – and how your skills can help deliver a safer crypto world.


Get involved in the crypto community
Job sites are just one place to find job opportunities. Online forums and communities are great places to learn new skills, establish your reputation as a security expert and get to know the crypto great and good. Job opportunities are often shared in forums and community groups too.


Networking
Networking can be instrumental in helping you progress in the industry. Not only can you see how other professionals have developed their careers, but interacting with like-minded people can open doors to job offers.
You can network face-to-face at conferences or networking events, but don't neglect online networking platforms like LinkedIn. You can reach a much wider range of people and connect with potential employers while showcasing your skills.


Look out for jobs on company websites
Another thing you can do to advance your crypto security career is to look at the Coincover careers page. Our mission is to make crypto safe for everyone to hold and use, so security is at the top of our agenda. We're looking for security-minded people who want to shape the future of finance – if that sounds appealing, we'd love to hear from you.