What is crypto insurance?

Coincover
5/07/2022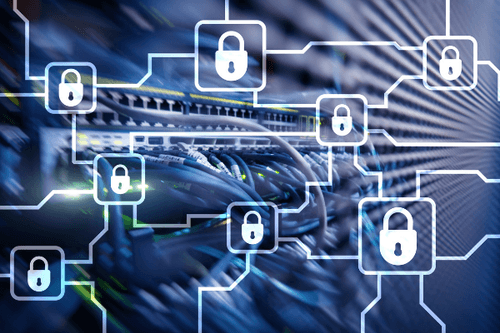 Insurance for cryptocurrency, whether that's Bitcoin, Ethereum or one of the many other cryptocurrencies available is in demand. With crypto theft on the rise, it is easy to understand why many crypto investors are looking for something to keep their investments safe and avoid being out of pocket. Financial protection for when things go wrong is something we have become accustomed to in traditional financial systems, where regulation and the government can step in to help. However, there is no federal protection for cryptocurrency, and the nature of crypto makes it a challenge for underwriters to insure. As a result, there are very few options when it comes to cryptocurrency insurance.
Where can I buy cryptocurrency insurance?
Finding crypto insurance is not easy. When you search for "crypto insurance", you get a wide range of results, from speculation about the crypto insurance market, to policies on how some platforms are insured; to Coincover that sells Business Cryptocurrency Theft Protection, a theft prevention technology for businesses and their users, not crypto insurance.
Getting insurance can be a challenge because there are so few options. For individuals, you can insure your crypto from getting stolen through exchange wallet hacks with Breach Insurance. But this comes with its own limitations as the service only protects a small number of currencies and is only available in certain states in the US.
Similar challenges are relevant for businesses also looking to safeguard their digital asset platforms. This poses the question if cryptocurrency is so difficult to insure, is it the right solution? If the goal is to keep your crypto from being stolen, we should seek out a preventative solution rather than a curative one. Protection from crime and theft is arguably what we need.
How much does cryptocurrency insurance cost?
There are a number of factors that will impact the cost of crypto insurance and whether it can be insured at all.
The lack of regulatory oversight and common security standards for hot and cold storage are amongst the factors that make it difficult for insurers to assess risk. This means that insurance policies can be very costly. Our research suggests crypto insurance for individuals will cost in the region of 2.5% of the investment, for example, insurance for the equivalent of $100,000 of crypto would cost $2,454, significantly higher than the cost of theft protection technology to prevent the theft in the first place.
Value based on $100,000 being equal to 2.46BTC on 16 March 2022. Insurance policy cost based on 2.46BTC quoted at a monthly premium of $204.42 at Breach.
Is my crypto insured through my exchange or wallet provider?
Many crypto investors rely on the insurance held by the exchange or wallet provider, but it is important to remember that there are limitations of that coverage. For example, in 2018, when Binance were hacked and had over $400 million stolen, their insurance policy only enabled them to partially refund their affected customers.
Insurance held by businesses often only covers companywide breaches, not theft from individual accounts meaning that if you are unfortunate enough to have your crypto stolen by a hacker, you may not be protected, and you will lose your funds.
For example, Coinbase clearly state, "...our policy does not cover any losses resulting from unauthorized access to your personal Coinbase or Coinbase Pro account(s) due to a breach or loss of your credentials". In 2021, a Coinbase customer had $35,000 stolen from his account but because the theft was from his computer being hacked, there was nothing Coinbase could do for him.
Crypto exchanges and wallets are increasingly extending their business cryptocurrency insurance to their customers. For example, in September last year Crypto.com announced it had expanded its insurance policy to cover up to $750 million of cold storage assets.
Here are five well-known crypto providers that currently offer some level of insurance coverage for their customers' crypto assets:
BitGo

- Offers users up to $100 million of insurance coverage in the event of theft of private keys, insider theft by BitGo employees or executives, and loss of keys.
Gemini

- Maintains commercial crime insurance for digital assets they custody in trust on customers' behalf in their online hot wallet of up to $200 million.
Coinbase

- Offers users crime insurance and up to $255 million in insurance coverage.
Robinhood

- Provides crime insurance that covers assets against theft and data breaches.
Crypto.com

- Maintains a total of $750 million in cold storage insurance against physical damage or destruction, and third-party theft.
Do I need crypto insurance?
In the UK, if your ISA or SIPP provider goes bust, the Financial Services Compensation Scheme offers some level of protection. In the US, you have FDIC protection. But because crypto is unregulated, it comes with no such guarantees. That means if someone steals your cryptocurrency there are no guarantees you can get it back. Signing up for an insurance policy is one way to help you try to reclaim your crypto assets if they get stolen, however it is difficult to come by and can be costly.
Theft not only comes at a price in the monetary sense, but it also comes with negative feelings associated with being a victim and the hassle of dealing with the impact that has on your life. The secret is in prevention. Preventing the theft from happening removes all that pain and as an alternative to insurance, businesses are reducing the risk of their and their customer's crypto from being stolen with Coincover's theft protection. Coincover's technology works by analyzing transactions for malicious activity and alerting the user before they are broadcast to the blockchain to prevent theft. On top of this, we have insured our technology so that we can pay out on our promise to compensate if our technology fails to prevent loss. As with all things insurance, it would be a remiss of us if we didn't point out that we cannot guarantee all claims on our insurance policy will be successful since our policy is subject to standard limitations and exclusions of liability. Our point is simple, insurance alone is not the answer to preventing crypto from getting stolen. We ultimately want to protect from theft in the first place, so we think our theft prevention technology is the answer and better than insurance.
Coincover on crypto insurance
"It's a shame to continue to see news almost daily detailing another scam or hack where crypto-assets are stolen or a situation where a user has lost keys to their wallet. We believe prevention is better than cure and that is why our technology exists today to protect from these situations and provide reassurance for investors."
David Jancewski, CEO, Coincover
Coincover has insured its theft prevention technology. If someone steals your funds using an attack our tech is designed to prevent, we could compensate you because we've insured our technology. We cannot guarantee all claims on our insurance policy will be successful since our policy is subject to standard limitations and exclusions of liability.