BitGo partners with Coincover to lead the way in digital asset protection

Coincover
22/03/2023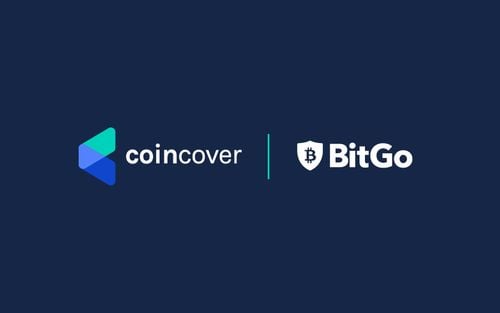 Losing access to digital assets is a genuine concern. Our new partnership allows BitGo's institutional users to back up wallet recovery data, enabling clients to recover wallets in a secure manner if access is lost.
Whilst we've collaborated with BitGo since 2019, today we've announced a formal partnership bringing an industry standard of protection to the digital asset economy by offering secure business continuity features to BitGo's institutional clients. This means that should they lose access to their keys; they'll be able to recover their wallets in a secure manner working with Coincover.


Applying lessons learned from recent events
As the crypto market matures, security and risk management is becoming an increasingly important consideration for customers and regulators alike. Our partnership with BitGo intends to apply lessons learned from recent events to create an industry standard of digital asset protection. This will help inform BitGo's clients, enabling them to understand the security risks of digital assets while building trust to encourage mass adoption.
Once a business has decided what kind of wallet set-up is optimal, we can provide a trusted back-up and recovery solution to alleviate the risks of the business having to determine that for themselves.


By collaborating with Coincover, BitGo and its clients can manage security risks simply and effectively.
"As a pioneer of blockchain infrastructure, security has always been critical to us, but we are constantly looking for ways to improve. There is no such thing as too secure. That's why we have elevated our relationship with Coincover, integrating the option of storing backup keys with Coincover for all BitGo's coin offerings... Their technology is unparalleled when it comes to security and acts as a failsafe against disaster situations in case we – or one of our clients – fail in some way. It is a valuable additional layer to our security and will ensure we maintain our reputation as the best and safest place to store digital assets."
Gavin Kip, Senior Security Product Manager at BitGo
"This is another big step forward in our mission to make crypto accessible to everyone, by making it safe to hold and use. BitGo is one of the most respected names in the market and this further establishes us as the industry standard for safeguarding digital assets. We are delighted to be working with BitGo as we continue our mission to bring safety and protection to the crypto market."
Oliver Cummings, Strategic Partnerships Director at Coincover
We are a trusted third party that facilitates retail and institutional users to recover access to their wallets without being jeopardized by single-point failures. Our services help customers show regulators that effective wallet recovery solutions are in place while ensuring we never take custody of their assets.
To accomplish this, we offer a range of products compatible with various wallet architectures, including MPC, TSS, multi-sig, single-sig, and seed phrase wallets. All our cold storage technology solutions meet FIPS 140-2 Level 3 security standards.
We securely store encrypted recovery data and co-sign recovery transactions. We manage the entire process end-to-end, overseeing and verifying access control lists for customer stakeholders who form a quorum and initiate recoveries swiftly.