Building crypto solutions fit for the future

Coincover
4/04/2023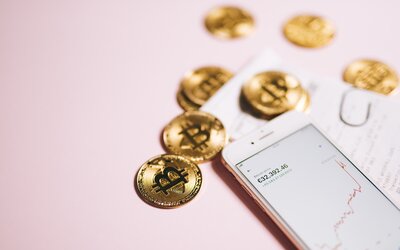 We're at a funny point in the adoption of cryptocurrencies. Crypto adoption is at the highest it has ever been (around 420 million owners in March 2023), yet users are more exposed than ever to the risks of hacking, theft and loss of access to private keys.
How do users protect themselves in a web3 world as they open their first-ever wallets? And whose responsibility is it to help them?

The wild, wild, west

Disregarding the many threats and traps that bad actors employ just for a moment, let's recognise that simple human error can result in real-life pain.

Remember James Howells, a Newport, Wales, UK computer engineer who accidentally threw away a hard drive with £150m worth of bitcoin on it. And Quadriga founder Gerry Cotton, who died in 2018, allegedly had sole access to QuadrigaCX's wallet's private keys. As a result, $143m was thought to be lost forever. These cautionary tales illustrate the risks around proper private key risk management.

Realistically, if we are to drive adoption to the point where grandparents, children and non-tech-savvy individuals can use cryptocurrency, we must protect it from the dangers of human error.

In traditional finance, there are already mechanisms in place to protect consumers and investors. Consider your bank account. Forget your login details, no problem. At worst, you might need to spend five minutes on the phone with customer support. If you fall victim to fraud, even if it's your fault for leaving you bank card lying around at the pub, your money will be refunded by your bank or credit card provider.
Crypto isn't like that. The burden of the risk lies totally on the end-user. Once you've lost your seed phrase, you're out of luck. Until we can provide the same safety net that users are used to within traditional finance systems, mass adoption will be just out of reach.

Data from Coincover-commissioned studies reinforce this sentiment "60% of crypto-curious investors in the US will only invest if their safety concerns are addressed."

Regulatory focus
As this tension between adoption rates and genuine threats to users increases, regulation has come to the fore. In the wake of the large-scale failures and hacks of 2022, there is a laser focus from regulators worldwide on the hot-button issues of securities, custody, and consumer duty.

Broadly, the movement to widespread regulation is good for digital assets. Whilst the industry has widely criticised the heavy-handed approach by some regulatory bodies, rule-making across jurisdictions will bring much-needed structure to a financial space going through a period of tumultuous change.
Even though crypto regulation is high on regulators' agenda, the process will take some time. However, the most forward-thinking firms are taking action to get ahead of regulation and proactively safeguard their customers from the types of threats regulators are looking to tackle.

One step ahead

At Coincover, we are uniquely privileged to be able to talk to all types of digital assets businesses who put trust, safety and security at the top of their agenda.

Most of them are building businesses where, without trust, there would be no customers and, therefore, no business. The very best of them are engaging in two key activities to protect their customers:
Using best-in-class technology and security providers
Actively engaging in the regulatory conversation
The first is a no-brainer. By leveraging technology solutions and standards that are audited, credible and secure, crypto service providers are putting the safety of their customers' assets first.

At Coincover, we build solutions like Disaster Recovery and Theft Protection. Solutions like these signal to investors and regulators that firms are ready to meet incoming rules on the protection of customers.

The second action is equally as impactful. Many businesses we speak to are experts in cryptocurrency investment, management and custody. By engaging regulatory bodies in consultations and requests for collaboration, consumer-centric businesses can ensure that the real-world experiences of cryptocurrency users guide rule-making.

By acting now rather than waiting for the outcome of these conversations, the very best businesses are positioning themselves for a regulated future in which safety for all crypto users takes centre stage. Contact us now if you'd like to speak to us about how to get ahead of the regulatory curve and future-proof your business.