Cryptocurrency Wallets - Lost Key Shockers

Coincover
1/11/2019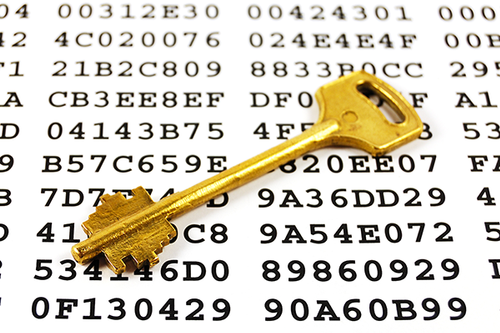 Holding cryptocurrency is known to carry risks. Here we share five scary stories where the owners have lost access to their funds and in all but one case lost their cryptocurrency forever.
‍
The big one - $1Bn inaccessible
On April 16, 2018, Matthew Mellon of the Mellon banking fortune died. As the sole proprietor and protector of his Ripple coin private keys, inevitably these went to his grave with him.
At the time of his death, he held an estimated one billion dollars in Ripple. Without those private keys, these remain locked up on the blockchain forever.
https://www.bbc.co.uk/news/world-us-canada-43800610
‍
The unfortunate one - Priceless rubbish
In 2013, James Howells from the UK had mined 7,500 bitcoins, which he stored on a laptop hard drive. When the computer stopped working, he mistakenly threw away the hard drive during a spring clean. The keys, along with all his other waste, ended up at a local dump.
In 2017 at the peak of Bitcoin value, his buried treasure would have been worth around $150,000,000.
https://www.cnbc.com/2017/12/20/man-lost-127-million-worth-of-bitcoins-and-city-wont-let-him-look.html
‍
The one and the many - $135m taken to the grave
In December 2018, Gerald Cotton, CEO of QuadrigaCX, Canada's largest cryptocurrency exchange, died unexpectedly. Unfortunately for QuadrigaCX's customers, Mr Cotton was the only person who was able to access the private customer keys.
As a result, over US$135M in customer funds held in safekeeping was deemed inaccessible, locked on the blockchain forever.
https://www.bbc.co.uk/news/world-us-canada-47203706
‍
The accidental one - '$300m in cryptocurrency' accidentally lost forever due to bug
In November 2017, a cryptocurrency developer was working to improve the security of his clients' wallets. Unfortunately, the security update was too good! After mistakenly taking control of hundreds of wallets, he accidentally locked and deleted all of the private keys in his panic to put them back.
With over $300m of client cryptocurrency lost by accident, it is no wonder the developer decided to remain anonymous.
https://www.theguardian.com/technology/2017/nov/08/cryptocurrency-300m-dollars-stolen-bug-ether
The lucky one - Tech journalist recovers $30,000 of Bitcoin after six-month ordeal.
In January 2016 a respected tech journalist decided that he needed a hardware device to store his bitcoins. He was using a Trezor hardware wallet and it worked well up until the time he forgot his PIN!
Turning to his backup notes, he soon realised these had been tossed out following a deep clean. With the PIN forgotten and the backup lost, he tried multiple times to guess the number. Each attempt, the time between guesses doubled, meaning it would take 34 years to make the 31st guess!
Ready to write off the bitcoin, having even tried hypnosis to remember the pin, ironic salvation appeared months later in the form of a Trezor security hole. Using the security floor, and the assistance of a hacker, the Journalist, was able to recover his bitcoin after months of worry.
https://www.wired.com/story/i-forgot-my-pin-an-epic-tale-of-losing-dollar30000-in-bitcoin/
The smart one?
In the end, had the individuals involved chosen to use Coincover Deposit Protection Guarantee, all of these incidents could have been prevented. The immutable and unalterable nature of blockchain technology makes it perfect for many tasks. However, these same strengths can also become weaknesses when combined with human error and lackadaisical business practices. We hope this does not happen to you, but if it does we really hope you have Coincover personal theft protection!