ICYMI: Crypto News Update 16/10/23

Coincover
16/10/2023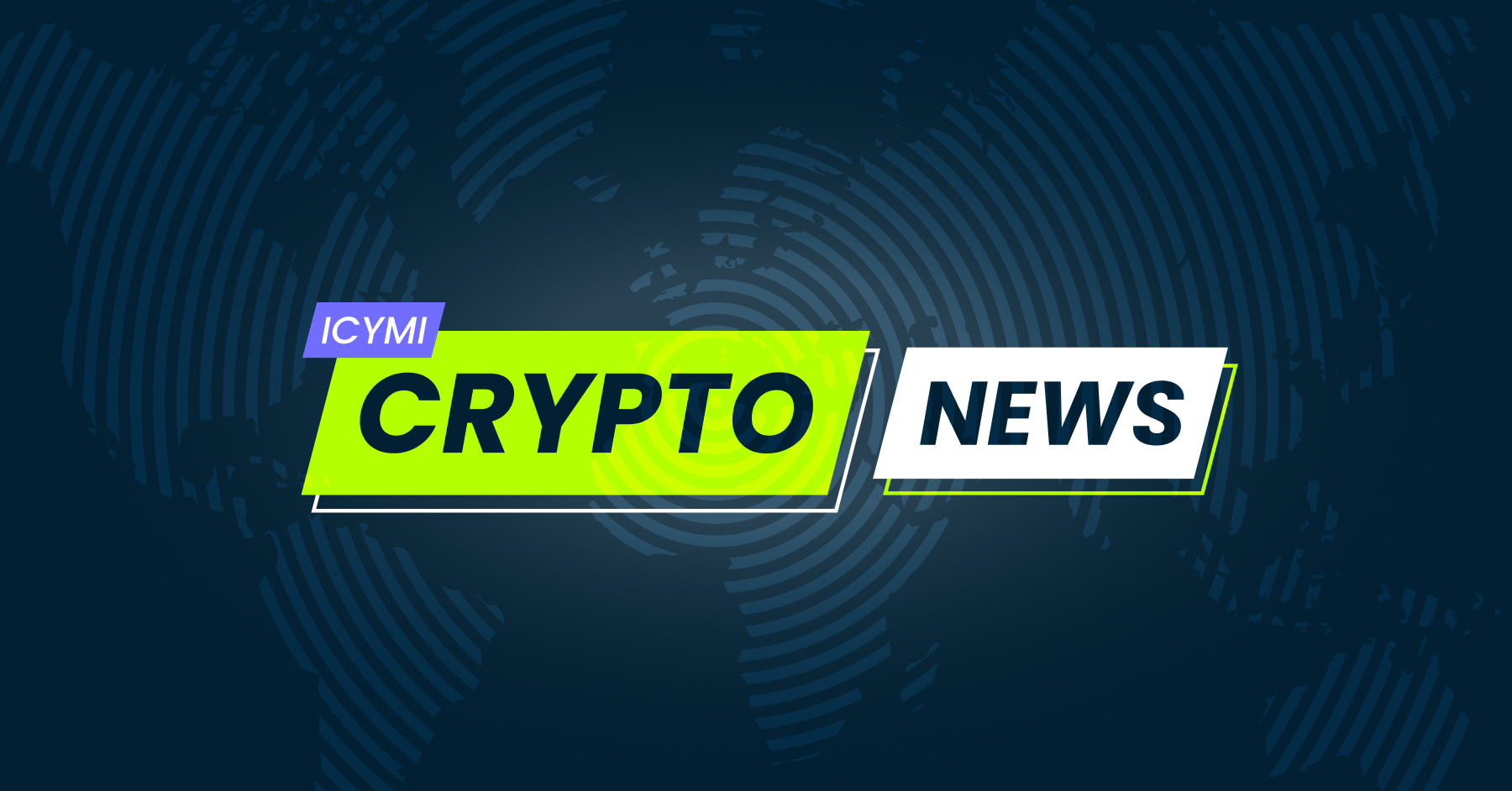 If you missed out on last week's crypto highlights, we've got you covered. From regulatory updates to industry-shaping events, here's a recap to keep you informed on the latest in the world of cryptocurrency.
SBF, the trial continues
In the pivotal trial of Sam Bankman-Fried, a key witness made an appearance as a central figure in the prosecution's case. Caroline Ellison, the 28-year-old former CEO of Alameda and Bankman-Fried's on-and-off romantic partner, played a vital role during her three-day testimony.
Her unique perspective as both an insider and close confidant sheds light on the inner workings of Alameda and FTX, where executives shared a luxurious Bahamas apartment. Ellison's testimony showed financial documents she prepared, exposing them as "dishonest" attempts to mask Alameda's financial instability.
She corroborated allegations that Alameda used FTX customer funds without authorisation, contrary to public claims. Additionally, she portrayed Bankman-Fried's unconventional image as a calculated PR move. Her narrative portrays Bankman-Fried as the driving force behind pivotal decisions, with her consistent response to directives being variations of "Sam did."
Notably, Ellison, who has pleaded guilty and cooperated with prosecutors for nearly a year, faces a potentially lengthy prison sentence, akin to Bankman-Fried's possible 110-year maximum sentence. During her cross-examination, Bankman-Fried's defense team engaged in a lengthy, contentious exchange, occasionally drawing objections and judicial interruptions.
Jurors then heard from a former Alameda software developer, Christian Drappi, who recounted a pivotal meeting led by Caroline Ellison just before Alameda's collapse. An employee's question revealed that the decision to repay loans with customer funds was attributed to Sam Bankman-Fried. This recording, referred to as a "prior consistent statement," strengthens Ellison's testimony without coercion or false narrative claims.
Market-based improvements are better than regulation
Coincover's CEO, David Janczewski, spoke to Mitchell Martin at Forbes Digital Assets about our latest report, 'Securing the Future of Cryptocurrencies', highlighting the importance of market-based improvements rather than improved regulation.
Janczewski says investors could benefit from including a small portion of their investment holdings in digital assets. He emphasises, "I would argue more for more for some degree of exposure to the crypto market". Read the full article here.
MetaMask is temporarily removed from Apple App Store
On Saturday, MetaMask was removed from the Apple App Store however it has now returned. It is still unclear why the app was removed from the store, however it is likely due to the service policies of Apple which doesn't allow apps to run "unrelated background processes".
New licensing rules for crypto exchanges by 2024 in Australia
Australia is planning to introduce new laws and regulations for cryptocurrency providers. They are expected to release a draft of these regulations by 2024. Once the draft legislation is finalized and officially becomes law, cryptocurrency exchanges and other crypto service providers will have a 12-month period to adapt to and comply with the new regulatory framework. This allows the industry time to make necessary adjustments and ensure they adhere to the licensing and custody rules defined in the legislation.
SEC will not appeal their loss in Grayscale case
U.S. SEC has decided not to appeal a court ruling that reversed its initial decision to deny Grayscale's request to convert its Bitcoin trust into an exchange-traded fund (ETF) structure. As a result, the SEC has chosen not to challenge this court decision, which means that Grayscale's Bitcoin ETF proposal may now proceed without further regulatory obstacles. This development could potentially pave the way for the first Bitcoin ETF to be approved and offered in the United States.
Ferrari to accept crypto payment for cars
Ferrari, the luxury sports car manufacturer, has decided to start accepting cryptocurrency as a form of payment for its vehicles in the United States.
This decision comes in response to requests from its customers. The company intends to expand this payment option to Europe as well. While many prominent companies have been hesitant to embrace cryptocurrencies due to their high volatility, Ferrari is among the first in the automotive industry to make this move. Some concerns related to cryptocurrencies include regulatory uncertainty and their substantial energy consumption. Notably, Tesla initially accepted Bitcoin as payment in 2021 but later suspended this option due to environmental concerns.