What happened in the crypto industry in the first quarter of 2023?

Coincover
26/05/2023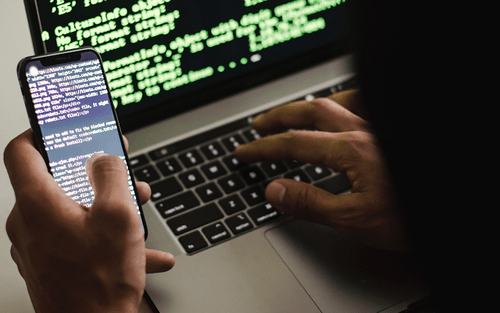 It's no secret that the crypto industry has seen a rise in hacking and theft in the last few years. In 2022 hackers stole the
largest amount ever

of crypto, with a total of $3.7 billion stolen. Already in 2023,

$452 million

in crypto has been hacked. A staggering

$240.5 million

of this was in March alone. Therefore, security for protecting your digital assets should be a top priority. To minimise the threat landscape for crypto and help facilitate mass adoption, the crypto community must implement stricter security measures.

However, quarter one (Q1) wasn't just doom and gloom for crypto investors. The amount of crypto stolen was down 70% in Q1 2023, and the introduction of regulation, which will help rebuild the crypto industry's reputation, picked up the pace.
Social engineering attacks
In recent months, there's been a rise in social engineering attacks in crypto. People are being tricked into disclosing personal information and engaging in activities that undermine security efforts. Bitcoin Security firm, SlowMist reported that fake websites mimicked those of trusted NFT marketplaces, OpenSea and X2Y2. They were traced back to activities in North Korea. In 2022, North Korea allegedly stole $620 million of cryptocurrencies. There has also been some speculation that the Lazarus group, a group of cybercriminals run by the North Korean government, was behind the Euler Finance attack.
Cryptojacking
Cryptojacking involves the installation of malware on devices that allow criminals to use a device to mine cryptocurrencies secretly. Between Q3 and Q4 of 2022, there was a 463% increase in the use of malware. Research suggests that the rise in malware attacks is related to cybercriminals having more sophisticated software that is harder to detect. Further research indicates that since Covid-19, an increase in the number of remote workers has added to the problem. Due to employees working from home, companies' network security is at increased risk of data breaches and identity theft. Data from Q1 of 2023 shows that email compromise and malware remain the most potent threat to organisations.
Targeting of cryptocurrency exchanges
Cryptocurrency exchanges were identified as the crypto service providers most vulnerable to attacks from cybercriminals. Weak security around hot wallets and the extremely high value of cryptocurrencies make exchanges an easy target for hackers seeking financial gain. The biggest hack ever on a cryptocurrency exchange was on the Ronin Network. A hacker stole $625 million of Ethereum and USDC in March 2022. More recently, cryptocurrency exchange Bitrue fell victim to an attack worth $23 million by cybercriminals accessing people's hot wallets. Issues with wallet security have been a common theme in crypto hacks, and some simple security processes can be put in place to mitigate these risks, such as using cold storage and backing up keys with a trusted third party.
Legal action
Last year industry regulators in several jurisdictions uncovered some significant wrongdoings. In Q1, actions were taken to crack down on holding those responsible for the illegal activity accountable. In January, Coinbase was fined $50 million and ordered to invest an additional $50 million in a compliance programme by the New York State Department of Financial Services.
In other news, February saw Terraform Labs founder Do Hyeong Kwon charged with a multi-billion-dollar asset securities fraud. Do Kwon was found guilty of transferring $7 million to lawyers just before we saw the collapse of Terra.
An increase in regulation
However, it's not all been bad. Fortunately, Q1 of 2023 has seen regulation in the crypto ecosystem continue to grow. Understandably, regulation in the crypto industry will support a future of mass adoption of cryptocurrencies by creating a more secure environment.
In February, Dubai's Virtual Assets Regulatory Authority (VARA) introduced secure backup procedures for private key management. Coincover already provides this with our private key backup service.
Due to illegal activities such as those committed by Sam Bankman-Fried, CEO of FTX, the approval of MiCA this April provides some clarity for crypto in the European region. Furthermore, miCA will bring consistent rules to the crypto market to help build a more secure future supporting crypto businesses and their consumer customers.
Despite regulation becoming more developed in other jurisdictions, the battle between the government and the crypto industry continues in the US. In February, the US government was accused of trying to ban Bitcoin and other cryptocurrencies. The Securities and Exchange Commission (SEC) is charged with using a regulation-by-enforcement approach that doesn't allow for the unique qualities of crypto.
Contact us today if you'd like to speak to our team about protecting your digital assets and how the crypto threat landscape is developing in 2023.