What's the best Cryptocurrency to invest in?

Coincover
19/04/2022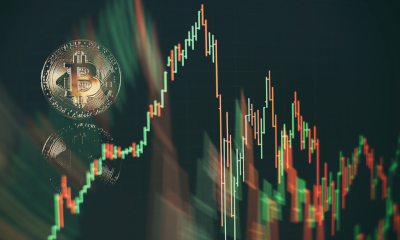 ​​In 2021,

Shiba Inu
- a meme coin that sold itself as 'the Doge Killer' - was the largest mover in the market. Early investors made astronomical gains of 53,241,775%.

However, as this demonstrates, crypto is by nature volatile and unpredictable. You could make huge gains like the Shiba Inu investors, or you could face massive losses. It is therefore incredibly difficult to predict the next big crypto trend, which brings a high level of risk to investors looking for high value returns in a short time.

But, investing in crypto does not have to mean taking unnecessary chances with your hard-earned cash. The best cryptocurrency for you to invest in shouldn't only be about the one that offers potential returns, as these can quickly become the opposite. Do your homework and invest carefully, keep it somewhere secure from threats, and you stand a better chance of making a profit in the long term.

Here are some of the things you might want to consider to help you choose the best cryptocurrency for yourself.


1. Read the white paper
The first thing to do when you find a token that catches your attention is to read the the white paper.
A cryptocurrency white paper is a document that lays out the problem that the cryptocurrency aims to solve - details about fundraising, the project road map, the team and partnerships etc.
Arguably, the most important thing the white paper should impart is the real-world utility of the token. If you can't explain the value proposition of the cryptocurrency and why the world needs it then you might want to question why you would invest in it.
This is also how the project seeks to appeal to its target audience. If you aren't excited about the token after reading the white paper then the project isn't for you.


2. Research the community, team and partnerships
Cryptocurrency price fluctuations often have as much to do with influencers and narrative as with technical analysis or fundamentals, at least in the short to medium term. That's why the management team can be paramount to the success of any project.
You don't want to invest in a token only to find out later that the founders lack credibility. Research the founder, chief technology officer, and any other key team members to verify their experience and credentials. If they have an active community and frequently interact with their followers, that's a potential positive.
It's also worth taking a look into whether the project has formed a partnership with any brands or companies. If a well-known (or at the very least legitimate) investor or company has chosen to support the project and be associated with it, the token is more likely to be genuine.
No cryptocurrency can be expected to grow rapidly without an active community. A project's community is often the best place to do your primary checks for any warning signs with the team and token itself. Hop on to Twitter, Reddit, Telegram or Discord and see how large the community is. What are they saying about the founders? Active crypto communities are great sources of information, and their experience means they can help uncover potential fraud, deceptive projects, and security problems. Initial checks like this massively improve your chances of making a safer, informed, and profitable investment.


3. Tokenomics: Understanding total supply and market capitalization
Tokenomics is a play on the word 'Economics.' It refers to how coins and tokens work. In essence, Tokenomics describes the internal factors that can influence the price of a token.
Total Supply
This is the total number of coins or tokens that will ever be minted or mined, for example, Bitcoin has a total supply of 21 million. It differs from the circulating supply which as the name suggests, is the number of coins or tokens in circulation.
Typically, cryptocurrencies with a limited total supply increase in value as a result of demand-induced scarcity. Likewise, a cryptocurrency with an unlimited supply may not increase in price as much as if the supply were limited.
Market Capitalization
Market Capitalization or "market cap'' refers to the circulating supply multiplied by the current market value of the token. To avoid having to make any calculations, you can visit a website like CoinGecko or CoinMarketCap and use their data. However, make sure you verify the data as there have been incidences of hacking and data manipulation in the past.
Tokenomics in Practice
As a rule of thumb, the larger the market capitalization, the safer the investment. The smaller the market capitalization, the greater the potential profit but the greater the risk.


4. Trading volume matters
Trading Volume is the amount of activity surrounding a token on a given exchange. It allows traders to see how much of an individual cryptocurrency bought and sold in a given timeframe.
High trading volumes suggest that the cryptocurrency is safer and more liquid. You will be able to buy and sell it more easily. Tokens with low trading volumes are more easily manipulated. This can result in short-lived volatility that can be highly profitable for those who time their entry and exit right, but this can also catch out less experienced traders.
However, don't forget that trading volumes on single exchanges don't reflect the total volume. For that, you need to look at aggregated data from all exchanges. Even then, this data does not include trading on OTC markets, where large sums can be traded privately.
Furthermore, unlike traditional stocks, cryptocurrencies trade 24/7, including weekends.


5. Security: The real key to crypto investing
Choosing to invest in crypto might at first appear risky or confusing, there are few industries with as many jaw-dropping stories of extraordinary successes, and equal misfortunes. While you cannot guarantee you will choose the right project or tokens, there are steps you can take to manage the other risks.
Take as much time to research how the platforms that will be storing your investment as you would to choose what to invest in. What security measures do they take? How do they make sure your funds aren't lost or stolen? What if the business goes bust? Do they have Disaster Recovery? These are all essential questions you might want to ask yourself before you consider buying any crypto.
If you're feeling dissatisfied with their safety measures and are anxious your funds are unsafe, don't feel like you have no choice but to ignore it! It may be worth considering an extra layer of protection such as Coincover's Personal Crypto Protection for your protection and peace of mind.
Crypto investment can be both fun and hugely rewarding, but you should never have to compromise on safety to be able to take part.