5 Must listen to crypto podcasts

Coincover
14/04/2022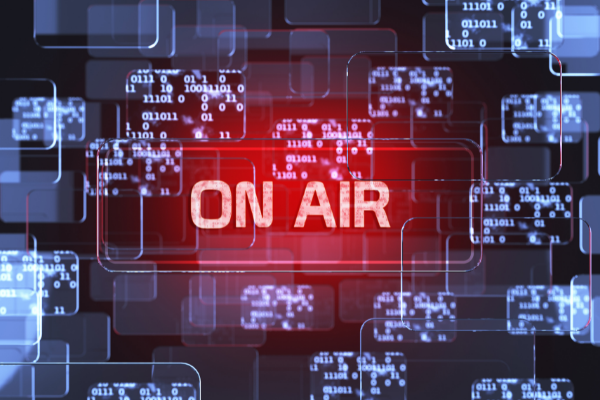 Podcasts are becoming more mainstream with a third of Americans listening to
podcasts once a month. Whether you listen while you train, on the train or while you drain your brain at work, there is a podcast for every occasion and there is no shortage of podcasts for the crypto enthusiast. But which podcasts are worth the airtime? We asked the Coincover team for their must listen to podcasts.
1. Exit scam
The programme everyone seems to be talking about right now is Netflix's documentary, "Trust no one: The hunt for the crypto king". This true-crime documentary explores the sudden death of Gerald Cotten, the founder of Canada's biggest Bitcoin exchange, QuadrigaX and the mystery surrounding the loss of over $215 million. However, there's a lesser-known podcast that was released in 2021 that arguably offers a deeper diver into the scandal, with nine episodes amounting to around four hours.
Where to listen: Spotify
2. Bankless podcasting
Described as, "The Ultimate Guide to Crypto Finance. DeFi, NFTs, and cryptocurrencies" this podcast, presented by Ryan Shaun Adams and David Hoffman comes with some very impressive reviews.
Where to listen: Bankless website


3. Coin Bureau Podcast
For the newer investor in crypto, the Coin Bureau YouTube series delivers useful impartial information that really helps get some of that foundational crypto knowledge in place. This year, their new podcast series was launched and is equally as easy to digest as the video series.
Where to listen: Google podcasts
4. Unchained
If you are feeling like you are down that rabbit hole, this podcast series, presented by crypto/blockchain journalist and former senior editor of Forbes, Laura Shinn can bring some structure and clarity to your mind. She has an impressive library of interviews with knowledgeable guests and her natural chatty style makes this such an easy and informative listen.
In addition, there is a fortnightly feature called, "The chopping block" where four early-stage crypto investors, Haseeb Quereshi, Robert Leshner, Tom Schmidt and Tarun Chitra discuss the latest events in the space.
Where to listen: Unchained website
5. Freakonomics Radio: The art market is in massive disruption
Presented by Steven Levitt and Stephen J Dubner, Freakonomics started off as a book and evolved into multiple formats then, in 2010 it materialized as a podcast series. Freakonmonics explores the hidden side of everything, from kidney transplants to presidential elections to electric cars. Through exceptional storytelling and discussion, this podcast uses economic analysis to make sense of the world around us.
Freakonomics Radio: The art market is in massive disruption, discusses one of the newer kids on the blockchain, NFTs. The episode gives an overview of what exactly non-fungible tokens are and highlights some of the benefits, challenges, and functions with sound bites from economist, Candice Prendergast.
In the episode, there is mention of an NFT specific podcast which we certainly look forward to.
Where to listen: Freakonomics Radio website