Coincover at Blockchain Futurist Conference

Coincover
4/08/2022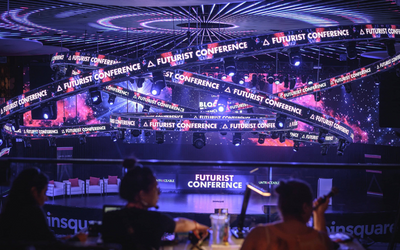 Untraceable's 4th annual Blockchain Futurist Conference is the largest blockchain event in Canada and will bring together leading experts from around the globe including developers, investors, startups, enterprise leaders, financial institutions, academics and emerging tech pioneers.
This is Coincover's first time in Canada and we are delighted to be there alongside world class thought leaders discussing upcoming trends, new tech, partnerships, research and predictions .
Canada are really leading the way when it comes to regulation, particularly when it comes to protecting investors and we are looking forward to talking to businesses seeking to mitigate risk and provide high levels of protection for their users.
During the event, based at the Rebel Entertainment complex, our very own technology advocate, Chris Pace will be there as a key note speaker and will be talking about digital asset protection.