AlphaPoint partners with Coincover to boost customer protections

Coincover
31/10/2023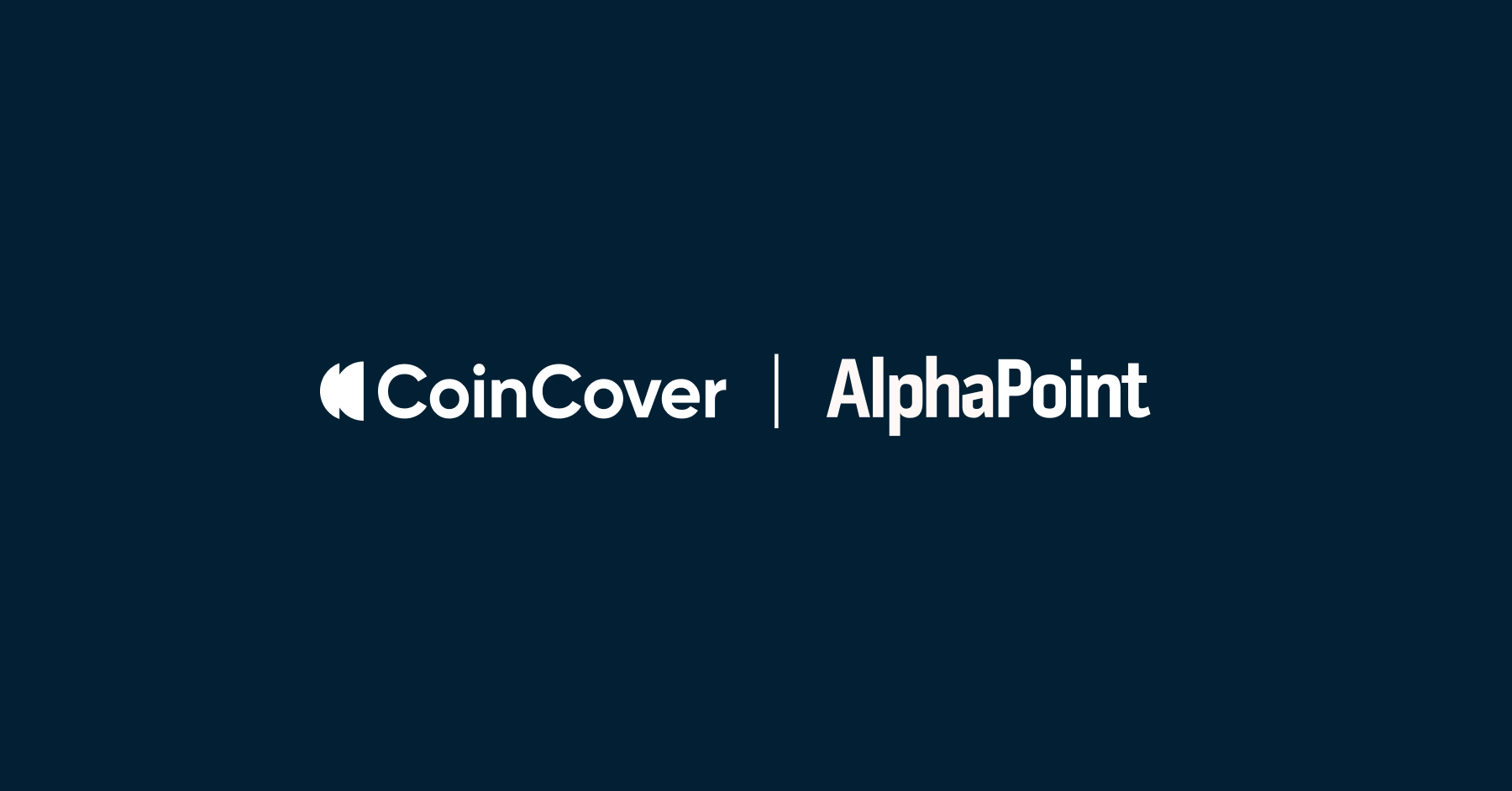 Coincover, the blockchain protection company, and AlphaPoint, a global financial technology company providing digital asset infrastructure, have partnered to provide an additional layer of protection for AlphaPoint customers.
The partnership enables AlphaPoint clients to access Coincover's leading Asset Protection technology, enabling them to mitigate security risks such as hacking, human error, and scams simply and effectively. AlphaPoint's end users will be provided with increased security, increasing the company's credibility as a safety-conscious exchange at a time when security is the top priority for its customers.
"At AlphaPoint, enabling our customers' success is our top priority. By collaborating with Coincover, a top innovator in asset protection, we're providing our customers with leading-edge insurance to safeguard their assets. This partnership demonstrates our commitment to delivering complete peace of mind through institutional-grade security and infrastructure."
Igor Telyatnikov, Co-founder & CEO, AlphaPoint
"Asset protection has become the norm when it comes to safeguarding and monitoring digital assets, and we are proud to be working with AlphaPoint's clients - exchanges and brokerages - who have integrated with Coincover to give their end-users access to the gold standard of asset protection."
Ridhima Durham , Chief Commercial Officer, Coincover
In Coincover's recent report 'Securing the Future of Cryptocurrencies', a survey of more than 16,000 crypto users and non-crypto users found that hacking and security risks were one of the biggest barriers to adoption, behind volatility and financial risk. The data showed that adopting protection solutions such as insurance and security technology, like Coincover's Asset Protection, would help build confidence in the industry.
About Coincover
Blockchain technology is changing everything. However, it brings its own set of unique risks. Coincover exists to ensure everyone is protected, enabling them to innovate freely, without constraints.
Coincover provides a complete blockchain protection solution, addressing the most significant barrier to mainstream adoption: trust. Our protection solutions ensure that access and assets are never lost.
Founded in 2018, Coincover is backed by leading fintech and blockchain investors. Today, we help over 350 of the biggest names in blockchain, including Fireblocks, BitGo, and Ledger, protect themselves and their customers from theft, hacking, and human error,
Visit www.coincover.com for more information.
About AlphaPoint
AlphaPoint is a global financial technology company providing digital asset infrastructure to power the next generation of exchanges, brokerages, payment networks, and banking. Our full-suite products provide trusted, secure, scalable, and customizable solutions for trading, payments, lending, custody, and more.
AlphaPoint has enabled over 150 customers in 35 countries including the CME Group, XP Securities, and the first national bitcoin ecosystem in El Salvador. Supporting over 10 million total registered accounts, over 1 trillion in trading volume, and billions in assets on platform, AlphaPoint and its award winning blockchain technology have helped institutions and startups discover and execute their digital asset strategies since 2013.
Visit us at www.alphapoint.com and connect with us on LinkedIn, and Twitter.