Coincover offers an extra layer of protection for Fireblocks customers

Coincover
2/02/2023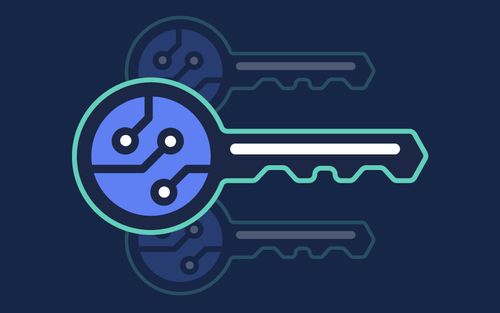 We recently
partnered

with crypto infrastructure provider

Fireblocks

to provide their customers with third-party

disaster recovery. Fireblocks takes a proactive approach to ensure its customers protect themselves against losing their digital assets, with us providing an additional layer of security. How do we fit in? We hold a backup in case customers lose access to their key shares.
A shared belief in risk mitigation
We firmly support Fireblocks's belief that all users should fully control their assets to mitigate risk, including where and how they store them. Storing a backup with a third party significantly reduces the risk of losing access to funds. For example:
If a wallet provider or custodian is no longer available
If a crypto platform is unavailable, a third party like Coincover will work with their customers to facilitate the recovery of their digital assets.
Fireblocks, for example, use multi-party computation (MPC), where the key to a workspace is split into three key shares. The customer holds one, and Fireblocks has two in the cloud. We simply hold the backup to the key shares.
If Fireblocks is not available, we provide encrypted key recovery. Fireblocks customers use the recovery package alongside the Fireblocks recovery tool to regain access to their assets and transfer them to a different wallet.


If a customer loses their key share
In traditional finance (TradFi), if you lose your password and can't access your account, your bank or credit card provider helps you get back into your account with a password reset. However, in crypto, if you lose your key share and it's not backed up somewhere, you won't be able to retrieve your assets.
If you're an organisation holding large amounts of cryptocurrency, having multiple backups of your keys mitigates the risk of losing access. Fireblocks customers must either keep a backup themselves, use a third-party provider, or a combination of the two.


Self-storage or third-party backup?
There are several options for self-storage, including:
Printing out the private key and storing offline, for example, in a safe or safety deposit box
Using a cloud-based backup programme
Exporting a backup of keys to an online file (encrypting the file is recommended)
Backing up keys on a physical device like a USB or a Cryptosteel
However, using self-storage alone is risky. You can lose a physical device, and data in online files can get corrupted. Self-storage used to be the only option for early adopters of crypto. Now, third-party providers offer enhanced levels of security to reduce the risk of lost or stolen assets.
Working with a third-party backup provider removes the single point of failure. If you lose access to your funds, you've got another route to recovery. You'll also save time and money by not having to maintain in-house ultra-secure infrastructure to protect your assets.


Restoring confidence in the crypto market
Coincover's mission is to make digital assets safe for everyone to hold and use and to support the mass adoption of cryptocurrency. The recent turmoil in the crypto market is a significant setback for the industry and has caused a crisis of confidence. However, there is still so much untapped potential that will be wasted if the volatility and lack of regulation and investor protection continue.
The good news is that infrastructure providers like Fireblocks are working with us on security initiatives that will start to restore trust and make the crypto landscape safer for investors. Adding more security into systems to prevent theft will protect stakeholders. And, if the market introduces regulations and TradFi institutions continue to adopt digital assets, mainstream adoption and investor confidence will grow.
Speak to one of the team about becoming one of the 250+ organisations whose assets are protected by Coincover.