Coincover's regulatory roundup – January 23

Coincover
13/02/2023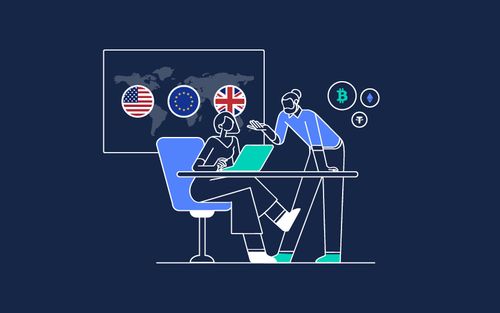 The definitive buzzword of 2023 in the crypto world is 'regulation'. Governments and regulatory bodies across the globe have signalled their intention to bring crypto in line with traditional financial services and introduce more protection for businesses and consumers. As the regulatory fire heats up, we'll bring you a monthly roundup of the industry's most exciting developments. So, take your seat, folks; it's going to be a fascinating year.

Regulation
Compliance teams worldwide were glued to the news over the past month as country after country set crypto in their sights.


USA
In December, two US authorities announced their intention to step up scrutiny of the industry in 2023. The Financial Accounting Standards Board is looking at new accounting and disclosure requirements in financial statements for organisations holding crypto assets. The Securities and Exchange Commission (SEC) published guidance for crypto-related companies on disclosing exposure to risks and bankruptcies. Joe Biden has a balancing act as he tries to work out how to support a lucrative industry while cleaning up cybercrime.
Establishing an overarching regulatory framework in the US is proving difficult, ironically due to the decentralised nature of government, with different states having varying regulatory regimes.


UK
January saw the Financial Services and Markets Bill go through its second reading in the House of Lords. One of the bill's aims is to bring stablecoins, as a payment mechanism, under crypto regulation. This would appeal to the more conservative players in the payments and TradFi space by allowing them to experiment with crypto as a payment method within a well-established legal framework.
The Government and the Financial Conduct Authority (FCA) also think cryptocurrencies and related activities should be subject to the same regulatory standards as other financial services. A consultation phase is now in place on the Government's plans to create a regulatory framework for crypto asset activities.
As well as a regulatory framework, the proposals include introducing the world's first crypto lending regime and stricter rules for trading platforms. Their view is that by regulating the industry, it will become safer, more people will invest, and the sector will grow.


Europe
In the EU, the vote on the landmark legislation on crypto, Markets in Crypto Assets (MiCA), has been delayed until April 2023 due to translation issues. The legislation, which introduces a new regulatory framework for crypto assets, will likely come into effect in the middle of 2024.


Thailand
On January 16th, Thailand's Securities and Exchange Commission (SEC) issued new rules requiring cryptocurrency custody service providers to provide better wallet management. The rules focus on safeguarding digital assets and keys, and organisations have six months to comply.
South Korea
On Jan 26th, the South Korean Ministry of Justice announced it's adopting a crypto tracking system to clamp down on money laundering and other illicit activities. So it looks like anti-money laundering will also be a priority in 2023.


Hong Kong
Hong Kong released the conclusion to a discussion paper on crypto assets and stablecoins which sets out its plan to regulate certain activities relating to stablecoins. They will begin with regulating stablecoins that reference fiat currencies, as they may pose more significant financial stability risks. Specific activities will be licensed, and the paper made it clear that it will not support algorithmic stablecoins.


In the news
Celsius
On January 4th, a US bankruptcy judge ruled that Celsius Network, which filed for bankruptcy in July 2022, owns most of the cryptocurrency customers deposited in its 'Earn' accounts. The terms and conditions of the Earn programme allowed Celsius to assume the title of the crypto, enabling them to lend and earn interest on client funds.
Because of this, customers with funds in the Earn scheme are now considered unsecured creditors, meaning they are unlikely to get all their money back. Celsius can instead sell $18m stablecoins to pay their bankruptcy lawyers and other administrative costs.
For the crypto community, the ruling serves as a warning about the risks of leaving assets on exchanges or buying unregulated DeFi products.


Coinbase
Also, on January 4th, Coinbase, the US's biggest crypto platform, was fined $50m and ordered to spend a further $50m on remediation over the next two years for anti-money laundering deficiencies, a record assessment for New York. 
It comes after investigations dating back to 2018 found inadequacies in most of their compliance processes, including know-your-customer and due-diligence programs, transaction monitoring, and screening of politically exposed persons.
Coinbase also failed to advise the Department of Financial Services (DFS) of a phishing scam for five months, where criminals accessed 6000 accounts and stole $1.5 million.


World Economic Forum (WEF)
Crypto was on the agenda at the WEF, held on the 16th – 20th of January. While it was acknowledged that 2022 was a terrible year for crypto, some took a sensible approach, advocating for responsible oversight to weed out bad players.
Coincover provides risk mitigation for businesses and consumers and can support organisations looking to add extra security to their crypto activities. Current financial services regulation offers the blueprint for what will be introduced, and savvy crypto firms can get ahead of the game and enhance their security before they are forced to. Contact us now to see how our disaster recovery and theft protection services can fit into your business.