ICYMI: Crypto News Update 06/11/2023

Coincover
6/11/2023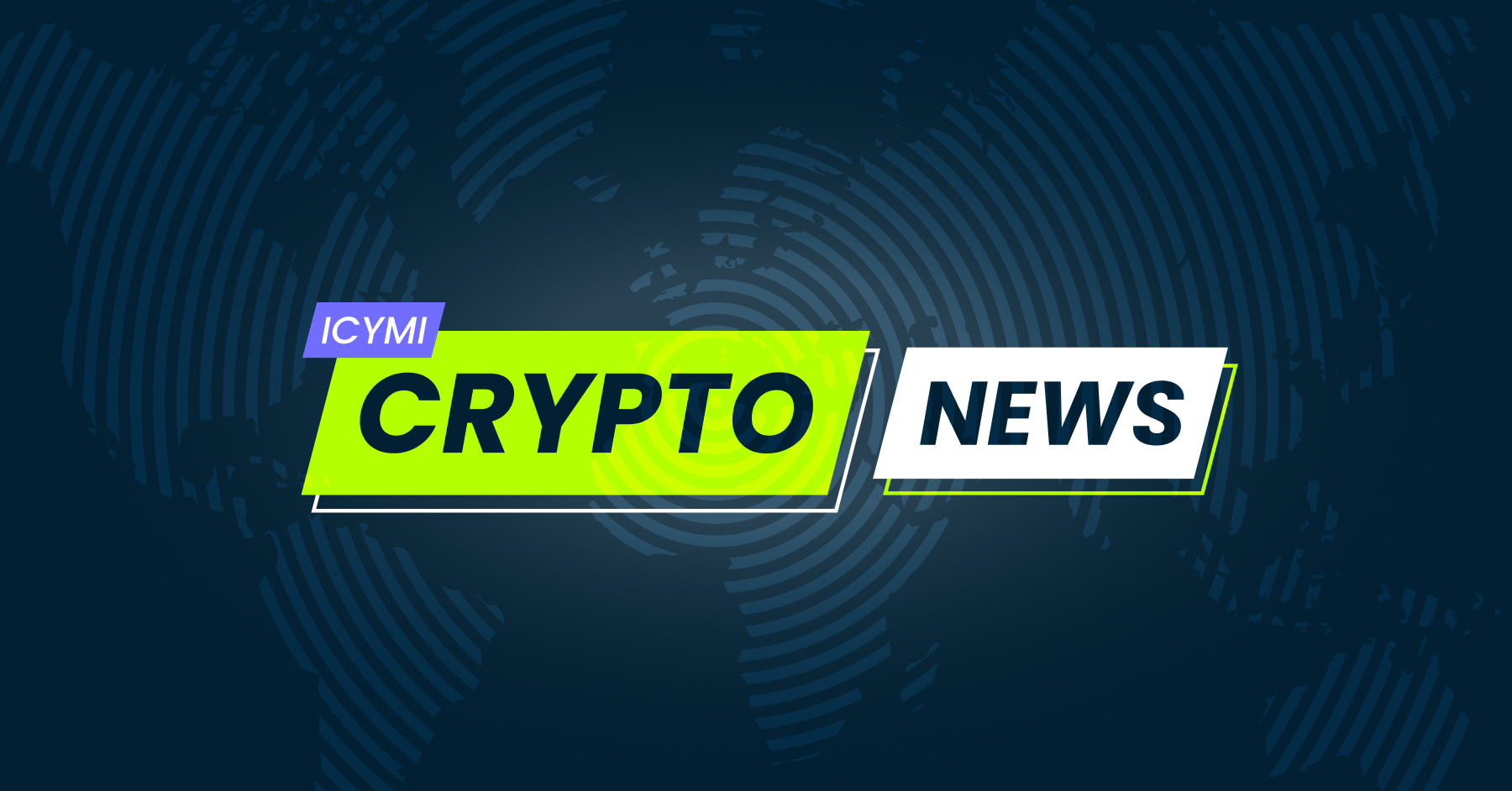 It's been another busy week in the crypto landscape. Regulatory updates as well as the end of one of the biggest cryptocurrency trials in history against former FTX boss, Sam Bakman-Fried. The news update brings you all the most important updates in the digital assets space from the last week.
Sam Bankman-Fried found guilty on seven accounts of fraud
Perhaps the biggest piece of crypto news to come from last week, former FTX CEO Sam Bankman-Fried was found guilty in a New York trial of all 7 charges of Fraud. He faces a range of charges, with potential prison sentences between five to 20 years. His sentencing is set for March 28, 2024, and the final decision rests with Judge Lewis Kaplan. Bankman-Fried still claims his innocence, with other FTX executives having pleaded guilty and testified against him.
In his trial, Bankman-Fried distanced himself from key decisions, placing blame on others for actions leading to FTX's troubles. He denies wrongdoing, portraying FTX's issues were the result of significant mistakes.
PayPal gets clarity on how to function in the market
In August 2023, PayPal had to pause its buy-and-sell service on cryptocurrencies in the UK due to stricter regulatory measures. On November 1st, PayPal was given the green light by the FCA to carry on their service. PayPal's services will remain paused until they have made sure they're compliant with the regulations.
Data availability blockchain, Celestia, is available on mainnet
Celestia offers a data availability layer which can verify transactions through data availability sampling. It only downloads the data that is needed rather than an entire block, this helps increases the transaction speed and minimises the costs. This is the first modular data availability network that is available to the public. This also helps the scalability of the blockchain.
Spain to implement MiCA six months ahead of July 2026 deadline
Spain plans to adopt the European Union's Markets in Crypto-Assets (MiCA) Act by December 2025, six months ahead of the EU's general deadline of July 2026. This accelerated implementation is aimed at providing legal certainty and better protection for Spanish crypto investors. Major international crypto exchanges in Spain, such as Coinbase and Kraken, have obtained local licenses. Spain's central bank, Banco de España, supports the idea of a digital euro, citing the limitations of physical cash in an increasingly digital economy and society.
FTX and Alameda Research wallets send $13.1M in crypto to exchanges overnight
On November 1st, crypto wallets associated with the now-defunct crypto exchange FTX and its sister trading firm, Alameda Research, made significant transfers totalling over $13 million in various altcoins to multiple cryptocurrency exchanges. FTX wallet initiated a transfer of $8.12 million worth of altcoins to Coinbase, including 46.5 million GRT tokens ($4.85 million), 972,073 RNDR tokens ($2.3 million), and 708.1 MKR tokens ($967,000). Subsequently, FTX and Alameda Research's wallet addresses executed another transfer, this time amounting to $5.49 million, to Binance and Coinbase. The top three assets in terms of value in this transaction included 1.14 million DYDX tokens ($2.64 million), 192,888 AXS tokens ($1.05 million), and 5,858 AAVE tokens ($522,000).
SafeMoon executive team charged with multiple fraud counts, arrests made
The U.S. Securities and Exchange Commission is charging SafeMoon along with three of its executives with fraud and unregistered securities sales. The allegations are in connection with its SAFEMOON token. Executives of SafeMoon Kyle Nagy, John Karony and Thomas Smith have been accused by the SEC of withdrawing $200 million from the project and misappropriating investor funds. The Justice Department is also charging the Executives with conspiracy to commit securities fraud, conspiracy to commit wire fraud and money laundering conspiracy.