Institutional trust in staking

Coincover
26/05/2022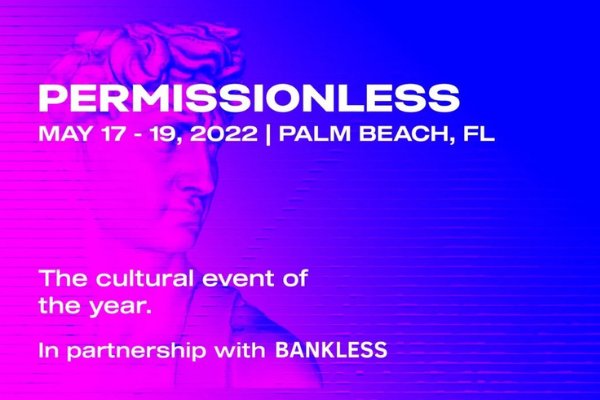 The Coincover team attended
Permissionless,

a stellar event with insightful panels and a well curated floor. Bear market sentiment combined with the Terra tragedy was not enough to dampen the vastity of innovation and spirit that shone defiantly throughout the week.

Such gatherings are a welcome reminder that the industry we work in is bursting with immense talent, all coalescing to create the new decentralised digital economy. As Historian Josh Rosenthal noted in his keynote, "We're at the precipice of a "crypto renaissance", the biggest disruption to a hierarchal financial system that has been in steady construction since the Middle Ages". Inspired by Rosenthal's words, we couldn't help but look at the event through a new, satisfying, lens: one in which every attendee at Permissionless was a unique disrupter of some kind, each fashioning the future of finance.

Front of mind in Palm Beach for Coincover was staking. Staking is a way to earn yield on your digital assets by committing them to validate the networks, or blockchains, upon which everything in the industry is built.

During the event, Figment's, Matt Leisinger announced he was moving on, to build the timely enterprise-grade liquid staking standard, Alluvial. Coinbase Cloud and Figment are backing the project and will both serve as validators. The group has rightly pointed out that current liquid staking protocols do not cater to the needs of institutional investors. "What the space needs is an opportunity for enterprises and institutions to leverage composable liquidity while remaining aligned with their compliance requirements," stated Leisinger. "By working with trusted integrators who understand compliance and execute KYC / AML checks, Alluvial will be able to build seamless on-ramps into the protocol that make it easy for institutions to stake their assets".

Mara Schmiedt, senior manager of Coinbase Cloud at Coinbase, agreed. Institutional investors, she said, "need to know their counter-parties and enterprise-grade security is top of mind."

The lack of institutional trust in staking, and the crypto market as a whole is nothing new. Therefore, seeing big players like Figment and Coinbase come together to tackle this issue through a project like Alluvial is very encouraging.

Coincover, like Alluvial, aims to play a part in creating a web3 that is institutionally sound. Where staking is concerned, the launch of our first-to-market solution aims to mitigate the risks associated with validator keys. We aim to further add credibility across the staking sector by ensuring businesses have robust, best-practice business continuity in place. In implementing Coincover's Disaster Recovery solution, businesses can rest assured they will never lose access to their validator keys, thus preventing penalties on those incoming institutional investments.