Welcoming Katharine Wooller, Coincover's new Business Unit Director!

Coincover
11/01/2023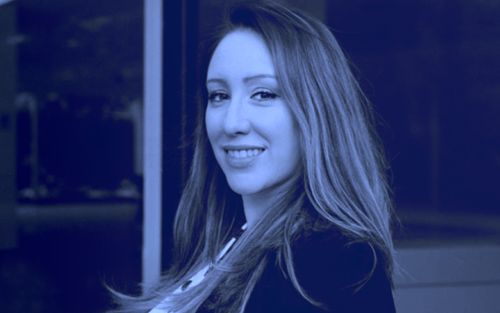 We are excited to welcome our newest team member, Katharine, who joins Coincover as Business Unit Director to bolster our profile with her extensive expertise.
Katharine Wooller has spent the majority of her career working for cutting-edge startups, predominantly in fintech. With five years in crypto, this is her fourth blockchain business. She's won several awards for her work and co-authored numerous books, cementing her status as an industry expert.
In her new role, Katharine will lead Coincover's business unit, focusing on the consumer side. Key responsibilities include demonstrating the firm's commitment to protecting users and customers from hackers and human error. In turn, she'll foster a better collective understanding of what exchanges need to build trust and confidence – accelerating Coincover's growth.
"I am delighted to be joining the Coincover team, and at such a pivotal time. As a passionate advocate for crypto and blockchain, it's been a privilege for me to be considered a subject matter expert on these technologies across a plethora of industries. In the wake of a challenging year for the market, I am excited to build on this momentum while the pace of change is supersonic.
"I am delighted to be joining the Coincover team, and at such a pivotal time. As a passionate advocate for crypto and blockchain, it's been a privilege for me to be considered a subject matter expert on these technologies across a plethora of industries. In the wake of a challenging year for the market, I am excited to build on this momentum while the pace of change is supersonic. I have been helping startup teams successfully build their companies for two decades, so I'm pleased to be able to do this with even more focus moving forward. The opportunity and scope at Coincover was unparalleled, thanks to the calibre of the team and customers. As a senior leader, I look forward to helping the business create maximum impact for customers and the industry as a whole. The crypto industry is at an inflection point; Coincover will play a key part in allowing the ecosystem to reach its full potential."
Katharine Wooller, Business Unit Director at Coincover
"We couldn't be happier to welcome Katharine as Business Unit Director. Katharine's extensive and hugely successful track record speaks for itself, and I believe that the sky's the limit for what she will be able to achieve in her new role on the team. Just like the rest of the Coincover team, we think that Katharine's vast experience leading and growing crypto companies will be of immense value."
David Janczewski, CEO at Coincover